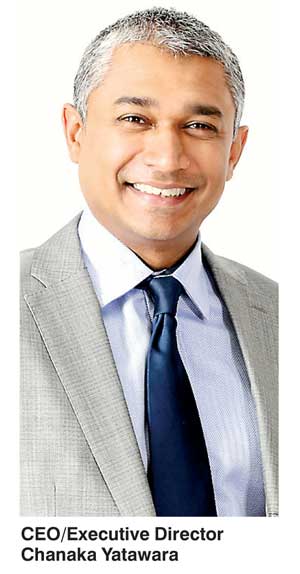 United Motors Group profit for the first nine months of 2015/16 doubled to Rs. 1.48 billion in comparison to Rs. 723 million achieved for the same period last year. Group Revenue for the first nine months increased by 50% to Rs. 11.7 billion from Rs. 7.8 billion during the corresponding period last year, while the Group Net Asset Value per share rose to Rs. 104.89. During the third quarter UML declared a first interim dividend of Rs. 3 per share for the year 2015/16.

All companies within the Group have shown significant improvements in performance in comparison to the previous year. Despite challenging market conditions Mitsubishi sales both passenger and commercial segments have shown healthy growth during the year while the truck and bus segment showed a significantly higher contribution. UML's after sales division as well as the Valvoline lubricant division also performed well during the same period. United Motors fully owned subsidiary Unimo Enterprises Ltd., capitalised on the Perodua Axia the latest under 1000 cc car introduced by the company.

The demand was very encouraging for the newly introduced 6 seat Diesel Multi-Purpose Vehicle (MPV), DFSK Glory as it was a completely new segment for the company. TVS Lanka also contributed by achieving its highest volumes for two wheeler and three wheeler sales with a significant increase in market share compared to the previous year.

Commenting on the Group's performance, Group CEO/Executive Director Chanaka Yatawara stated that he was happy that most strategic initiatives taken in the areas of products and services were paying off. The new products introduced during the year and the expansion of service facilities has given the company access to a greater segment of customers in the country resulting in increased sales and brand loyalty.

He further noted that the current market conditions have become challenging for the automotive sector due to the upward revision in duty, discontinuation of vehicle permits, increase in exchange rates and restrictions in obtaining 100% facility for leases. Despite this unfavourable situation UML Group plans to launch several new brands during the year to minimise the impact of the current situation while the company would also see the completion of the state-of-the-art workshop in Ratmalana, on a 10-acre property during 2016.

The company continues to receive national recognition for financial transparency and reporting. UML recently won its eighth consecutive gold award in the 'Motor' category, at the latest Annual Report Awards organised by The Institute of Chartered Accountants of Sri Lanka.