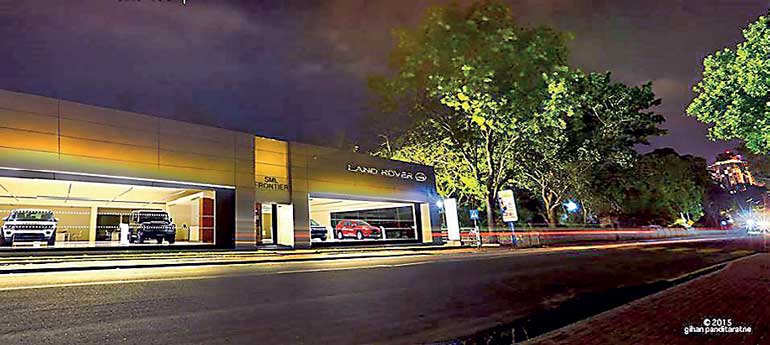 SML Frontier Automotive, the sole authorised distributor of Jaguar and Land Rover (JLR) in Sri Lanka invites all Jaguar customers to an Open Day, at the JLR Showroom on 5 and 6 October (Wednesday and Thursday) between 8:30 a.m. and 5 p.m.

All customers will have the opportunity to meet the highly experienced workshop and sales managers who will be on hand to answer any questions and offer them other additional services provided by JLR. Customers can register themselves and their vehicle with the team and become a part of the Ultimate JLR Club.

Commenting on the Open Day, SML Frontier Automotive Managing Director Sheran Fernando stated: "We look forward to meeting all current and potential Jaguar customers through the two days. The Open Day is an initiative for us to get to know our customers, so that our team can service their needs better. This also gives us an opportunity to share information on the services and benefits we have available for you."

Additionally customers will be able to learn more on how to extend their vehicle warranty through the Extended Warranty Program, how to access their very own Global Concierge Service which comes with their vehicle and also have the opportunity to Test Drive the latest Jaguar Land Rover vehicles.

Jaguar Land Rover, UK's largest automotive manufacturing business is built around two iconic British car brands: Land Rover, the world's leading manufacturer of premium all-terrain vehicles and Jaguar, one of the world's premier luxury sports saloon and sports car marques. All Jaguar customers are invited to visit the state-of-the-art innovative JLR Showroom at No. 74, Flower Road, Colombo 07.