Seylan Leasing successfully concluded its partnership with the Auto Vision Motor Show for the second consecutive year. The bank had a stall at the motor show, which attracted a crowd of over 50,000 motor enthusiasts and car lovers at the BMICH last weekend.

The stall showcased the benefits and ease of leasing and also provided leasing information for vehicle owners who wished to upgrade their vehicles. Seylan Leasing tied up with several vehicle vendors in order to provide leasing promotions and an array of choices for customers to obtain their dream vehicle.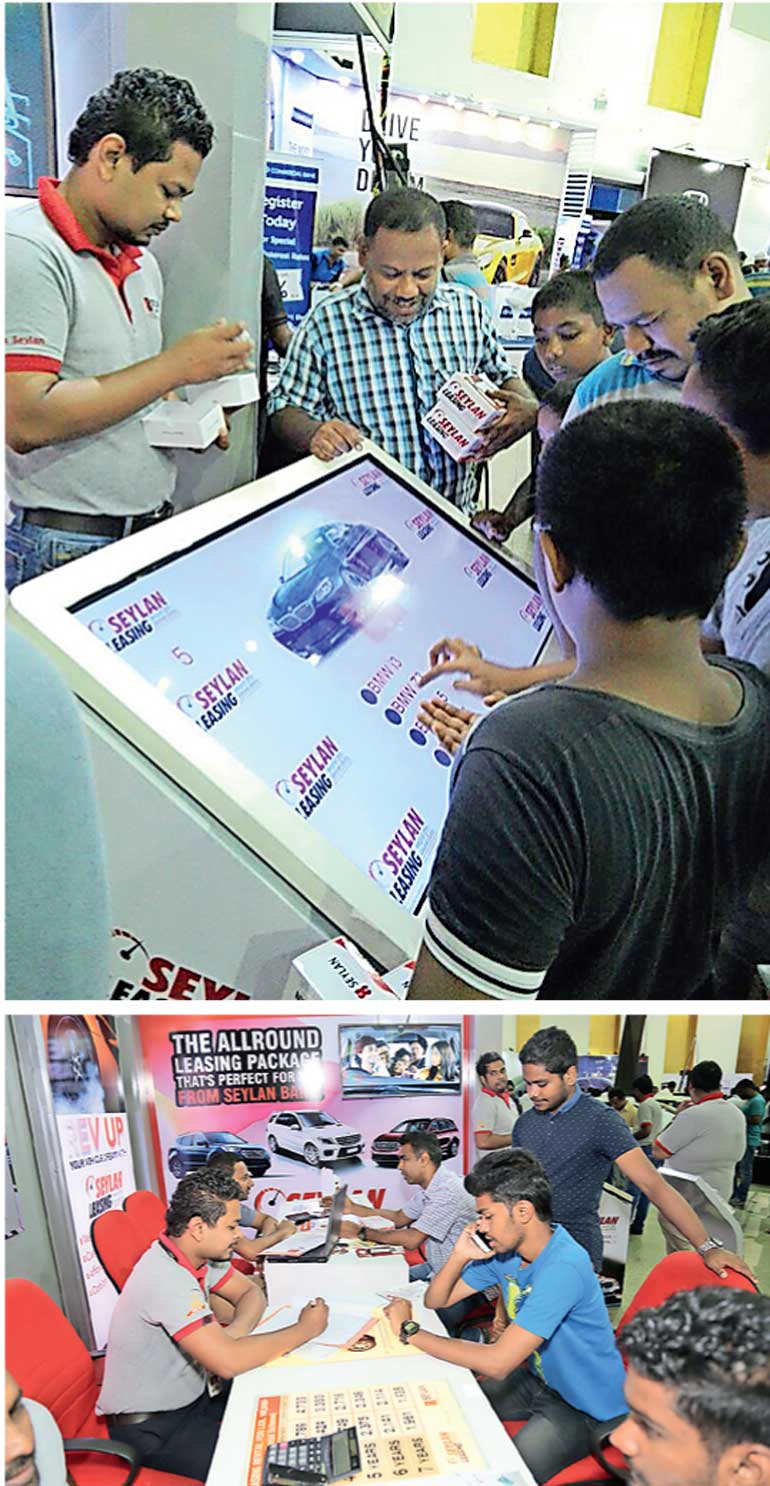 Seylan Bank's stall had an overwhelming response from vehicle enthusiasts who visited the 2017 motor show to get more information about the leasing options on offer. Seylan Leasing offers hassle-free, flexible repayment schemes with a package to suit every customer's unique needs, giving everyone the opportunity to drive their vehicle of choice.

Customers can avail of cash in emergency facilities, vehicle upgrades, lease transfers, extensions and lease rentals through personal and business leasing facilities. Further, customers had the opportunity to benefit from the fabulous discounts and offers from Seylan Cards for the upcoming Avurudu Season.