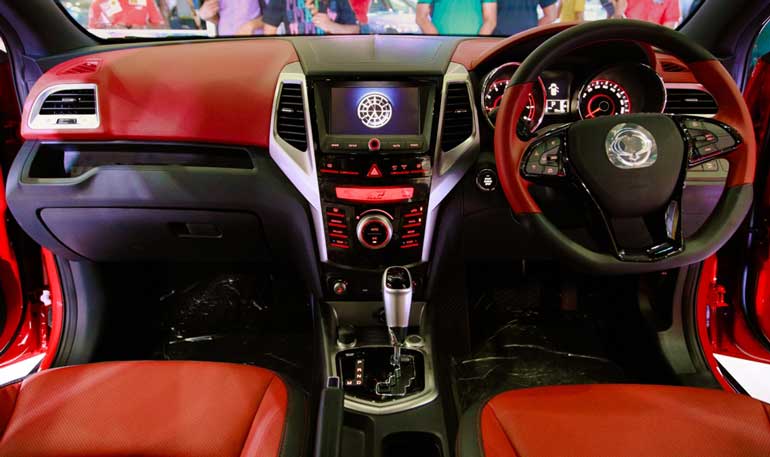 The interior of the Tivoli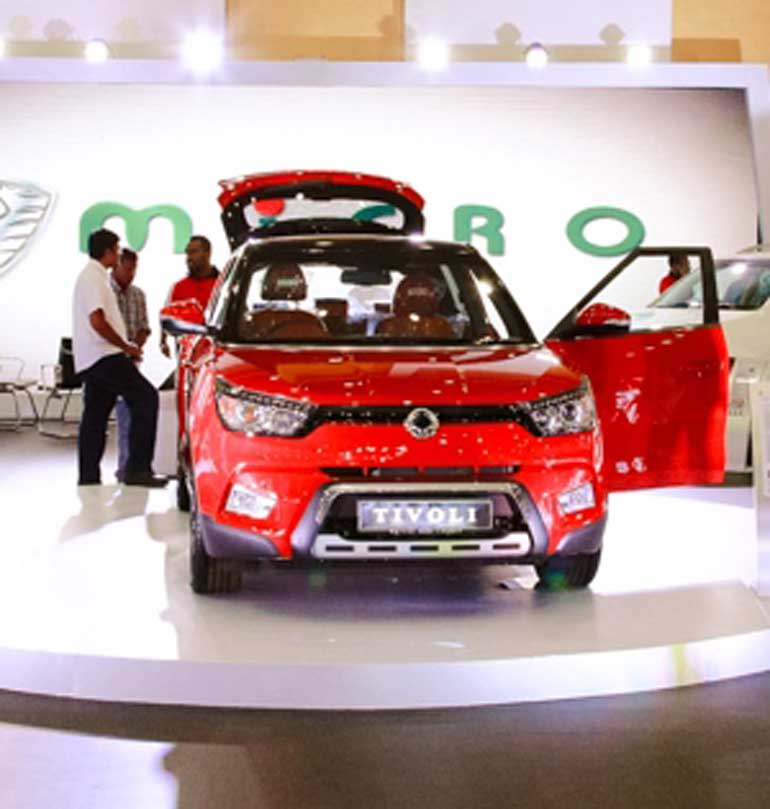 The Tivoli at the Colombo Motor Show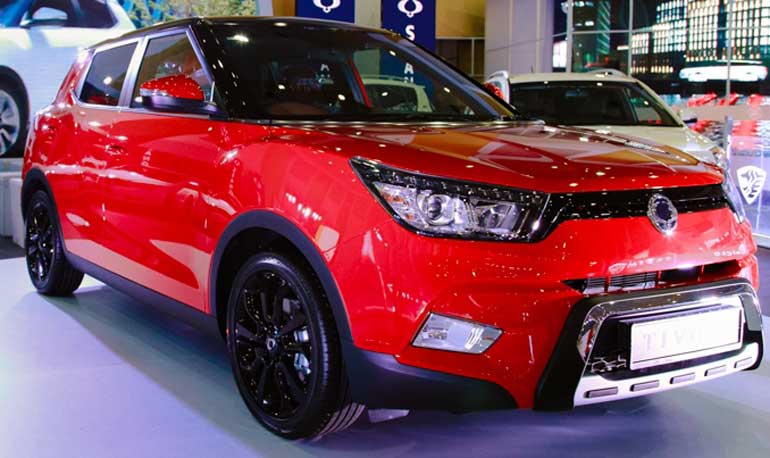 The Tivoli is now available in Sri Lanka
Micro Cars Ltd., the only authorised assembler and distributor for SsangYong in Sri Lanka, introduced the latest addition to its SsangYong SUV range, the all new 'SsangYong Tivoli', at the recently-concluded Ceylon Motor Show 2015.

Creating ripples in the global crossover SUV category, 'Tivoli' is a highly stylised and sophisticated automotive endeavour from the SsangYong Motor Company (SYMC). The Tivoli benefits from an accomplished series of strong driving dynamics, an inimitable interior set-up and an unparalleled design, that has inspired demand world over.


The bold design of the Tivoli strongly appeals to dynamic young executives who are in the need of a mix between a toughness and sharp stylised appeal. With a rhythmical poise of outstanding front and rear design elements, SYMC's new innovation brings to life a balance seldom seen in similar models.


Similarly, the exterior styling differentiates Tivoli from other models in the market and the interior design is a novelty in itself. The 'Compact Deluxe Style' disrupts the conventional interior space that consumers are accustomed to, showcasing progressive and practical additions enabling passengers to indulge in a modern and luxuriously roomy space.


Accordingly, great emphasis has also been placed on delivering dynamic driving performance with the aid of AISIN's second-generation Automatic Transmission; recognised for its quality and performance of power transmission.

Furthermore, the addition of 'SmartSteer' is another testament to the tasteful nature of its discerning composition. Safety has been the cornerstone of SYMC's offerings and the Tivoli is the latest addition to champion this notion.


Speaking at the launch of the SsangYong Tivoli at the Ceylon Motor Show 2015, Micro Cars Ltd. SsangYong Business Unit General Manager Anushka Polonowita said, "We are excited to roll out the SsangYong Tivoli, which embodies a perfect balance between design excellence and engineering novelty. We believe that SsangYong Tivoli will promise to set it apart from any rival.."

Micro Cars Ltd. is the largest vehicle assembler in Sri Lanka with a product portfolio ranging from compact cars, mid and large cars, SUVs, passenger vans and small commercial vehicles. Micro Cars Ltd.'s partnership with SsangYong Motor Company exceeds over a decade. The company recently invested in its state-of-the-art automated assembly line in Polgahawela Export Processing Zone.