KUCHING (Star): DNC Asiatic Holdings Sdn Bhd, which has invested some RM 10 million to develop the market for its Malaysian-made Demak motorcycles in Sri Lanka, has plans to set up manufacturing facilities there.

According to Executive Director Hu Ying, the company would consider setting up a manufacturing plant in Sri Lanka once the Demak brand is firmly established with a sizeable market share and annual sales of at least between 25,000-30,000 units in that country.

Wholly-owned subsidiary Demak Manufacturing Lanka Ltd has acquired a 10-acre land, located about 20km from the international airport in Colombo, for the proposed plant project.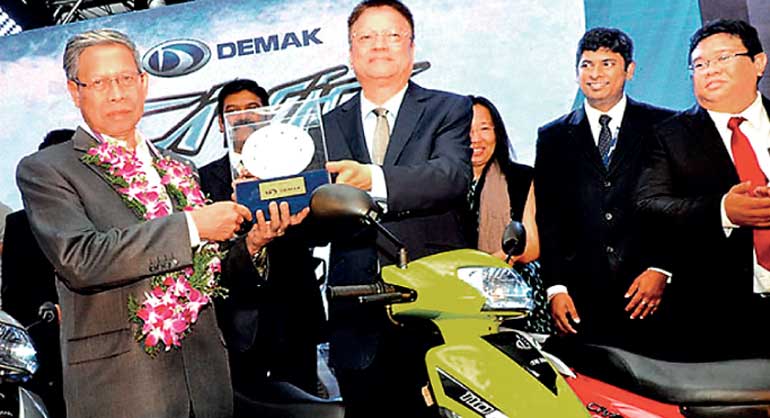 Hu said the company's Sri Lanka operations currently assembled Demak bikes from knocked-down components manufactured by DNC Asiatic's main factory in Selangor. The company also owns a manufacturing plant in Kuching, and the two plants have a total production capacity of 120,000 units per annum.

"Our sales in Sri Lanka doubled to 3,000 units last year from 2014 and our target is to more than triple the sales to 10,000 units this year,' she told StarBiz. Hu is optimistic that the target is achieveable in view of the phenomenal growth of the motorcycle market after the civil war in Sri Lanka ended in 2009, and with the launch of specially-designed Demak scooters for the locals, especially female riders.

According to Sri Lankan road transport authorities, the number of new registered motorcycles jumped by over 50% to 301,000 units last year, from 197,000 units in 2014.

Hu said the double-digit growth in annual registration of new motorbikes was expected to be maintained in future years as the locals had the purchasing power in line with Sri Lanka's economic growth.

Last month, International Trade and Industry Minister Datuk Mustapha Mohamed launched the new Demak Civic Scooter 110cc in Colombo.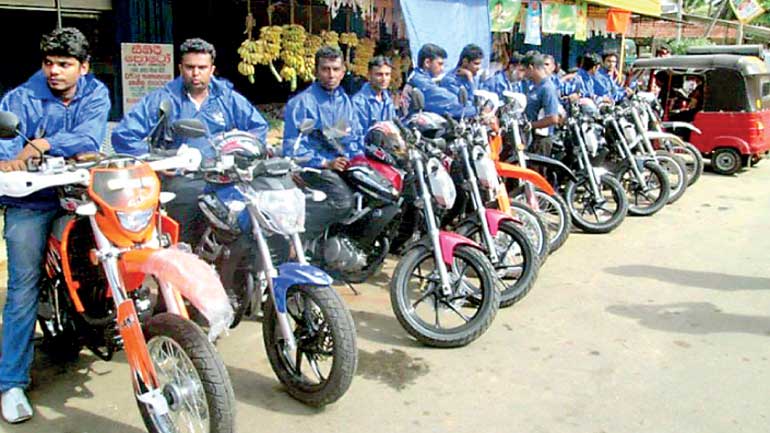 Hu said DNC Asiatic had capitalised on the spectacular growth in the sales of scooter - from 10% to over 30% of total bike sales in three years - to come up with the specially-designed model for the Sri Lanka market. The Demak Civic Scooter 110cc is priced at about US$1,300.

"Our scooter has easy riding features for particularly urban ladies. It is affordable, fashionable and with high performance. The scooter is an efficient transport for the locals in traffic congested cities. The feedbacks after the launch is very good. Initially, we forsee we can sell an average of 300 units a month.

"We plan to launch two more scooter models - 125cc and 150cc - in the next three months," she said, adding that scooters are seen as trendy bikes.

Eight credit companies in Sri Lanka provide end-financing for the purchase of Demak motorcycles. Under the Sri Lanka central bank's new ruling, motorbike purchasers are now required to pay a minimum 30% in downpayment.

Hu said eight Demak models, including street bikes and scramblers, are currently available at 90 Demak dealers nationwide in Sri Lanka. Demak's extensive sales networks also include 15 mega showrooms/3S centres as well as 220 service and spare parts centres.

Demak, which spread its wing to Sri Lanka in 2010, made a breakthrough into the new market with its 150cc scrambler, which is still No. 1 seller in the scrambler segment today. Riding on the popularity, the company then introduced the 200cc scrambler and other models.

"Next year, we will unveil a new 250cc scrambler," she said. This year alone, Demak Manufacturing Lanka has a RM 3 million budget to fund the brand's advertising, promotion and marketing activities.