Global auto manufacturer Suzuki first introduced its iconic Swift to the market in 2005. With the revamping of the model in 2011, Suzuki aimed to offer a technologically and aesthetically superior product resulting in the popularity of the car today.

Building on their success with each new model, Suzuki has not only improved on every aspect of the car's USPs but has even managed to increase its benchmark fuel efficiency by 10% in the all-new 2015 model.

In addition, the new version also incorporates a host of features including a push start system, reverse park assist, refreshed styling all-round and a two-toned interior, while increased cabin space and ample boot space complete the package. Available in petrol and diesel versions, the new Suzuki Swift comes in a choice of six eye-catching colours to suit many personalities and tastes.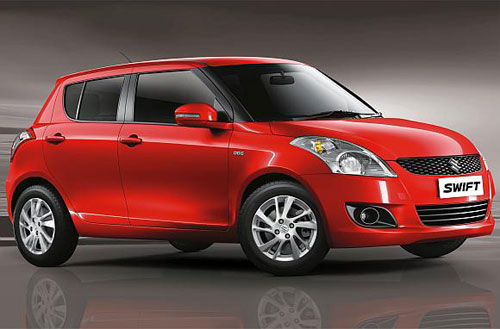 Suzuki has taken out all the stops with the refreshed styling. The front bumper featuring fog lamps has been given a more aerodynamic feel. With the addition of a sportier alloy wheel design, the overall appeal is a must-see. The interior too, features some handy addition like cup holders, a coin holder and a multi-information display LCD display.

Power steering and power shutters are now standard on the Suzuki Swift, while a remote fuel cap opener adds that extra bit of luxury.

In addition, the brand is further supported by Associated Motorways Ltd. (AMW), the authorised sole agents for Suzuki in Sri Lanka, through its authorised sales and after-sales dealer network, coupled with the availability of genuine spare parts islandwide.

The many features and USPs of the brand that continue to give value to customers include a competitive purchase price, high fuel efficiency, a strong re-sale value and advanced Japanese technology providing safety and reliability, making it the No. 1 choice for many Sri Lankans.

The latest 2015 Suzuki Swift promises to deliver 20.4 kilometres per litre and 25.2 kilometres per litre for petrol and diesel respectively, as per manufacturer estimates.