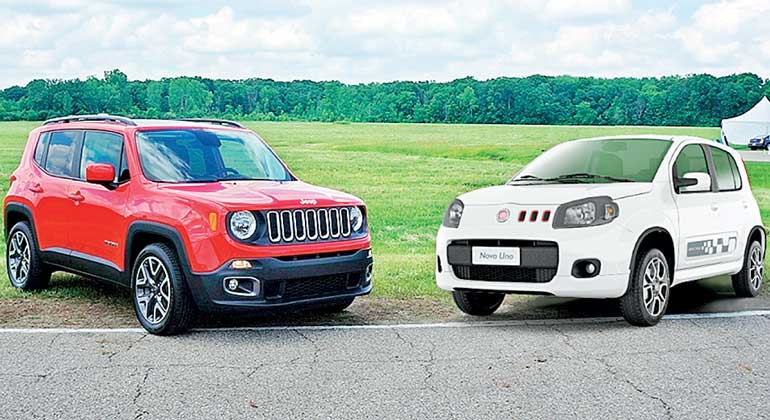 Reuters: Fiat Chrysler's Jeep Chief Executive Mike Manley on Monday said the SUV brand will announce next month its first sales in India, where volumes will be low for the first few years.

Manley had previously said the initial models to be sold to India will be the Grand Cherokee and Wrangler. Sales will start slow, and will reach 1,500 to 2,000 vehicles in 2017, Manley said. First sales will be in the end of the second quarter 2016, he said. Manely said a dealer network for Jeep in India needs to be developed. By the end of this year, he hopes that Jeeps will be sold from 15 to 30 existing Fiat dealerships in the 10 to 15 largest cities. "The real issue for us is we've got to get the brand established," said Manley, who said consumers in India are familiar with the Jeep name. He said that India is one of the countries where the SUV segment of the auto market is known as "Jeep", in the same way facial tissues are called by the brand Kleenex. "There are a lot of very low-cost SUVs ... so this whole year will be about showing the Indian market what the true SUV is, and what it is capable of."

"We are going to play at a very premium end of the (SUV) segment," said Manley. "Although India always promises 'the market's going to develop,' most off that activity is in price ranges way, way below where we are going to be. "We will be a very niche play to begin with and then we're going to develop the business from there," Manley said. Jeep's global sales in 2015 totalled 1.24 million vehicles, up 22 percent from the previous year. It was the sixth consecutive year of increases for Jeep sales.

In 2009, the year the former Fiat, now Fiat Chrysler, took management control of Jeep, sales were about 300,000, nearly all in the U.S. market. Last year, U.S. sales were 865,028, or about 70 percent of global sales.