To cater to growing demand for its flagship Mazda brand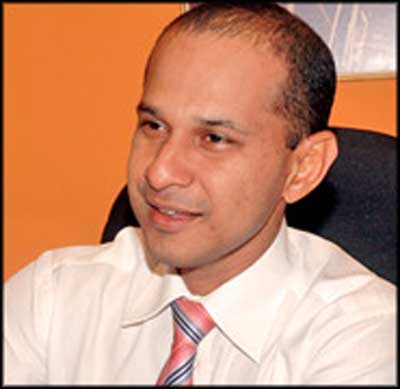 Colonial Motors Ceylon MD Mohan Ratnayake
By Channa Fernandopulle

Colonial Motors announced plans to open a new workshop and service centre next month in Peliyagoda to cater to growing demand for its flagship Mazda brand.

Speaking exclusively to the Daily FT, Colonial Motors Ceylon Ltd. Managing Director Mohan Ratnayake stated that the Mazda brand had been enjoying a rapid resurgence in popularity across the island over the last three years since his company secured distributor rights for Sri Lanka.


Mazda to the fore

"When we picked up the brand about three years ago, there was relatively low demand for Mazda vehicles in the country and while our customers had a strong appreciation for the quality of Mazda cars, however the lack of comprehensive after-sales care was a real problem.

"Since Colonial Motors took over, we've put a lot of effort into building confidence in the Mazda brand improving after sales service. We currently have one workshop in Battaramulla and we will be opening the Peliyagoda workshop next month. Both centres are designed to Mazda's international standards and we can now offer a quality of service that is second to none anywhere in the world. We are confident that this will help boost Mazda to even greater success in the coming year," Ratnayake enthused.

Among the state-of-the-art facilities on offer at the new service centres will be a fully computerised paint booth that offers a factory quality finish along with advanced body alignment equipment imported from Finland capable of visually detecting even the most minute chassis damage and recommending alternations.

Ratnayake noted that such technology would be of great value to Mazda drivers who require accident repairs in addition to those drivers operating re-conditioned vehicles.


Exceptional customer service

In addition to investments in equipment, he stated that Colonial Motors had also gone to great lengths to improve other aspects of its after-sales care, particularly in terms of creating an optimal and inviting environment at its service centres while offering personalised services to customers around the island.

"In one instance we had a customer who was based in Jaffna who needed his vehicle to be serviced. It didn't make sense for him to drive all the way down to Colombo to get a service and then drive all the way back so we sent our technicians to his doorstep.

"This is the level of customer service that we will be working to provide at all times and already the response from our customers has been overwhelmingly positive. There was never an issue with the quality of Mazda vehicles; they are the second most popular brand in the world, particularly in countries like Australia, Malaysia and Thailand. With our new improved levels of after sales care, we are confident that demand in Sri Lanka will pick up as well," he stated.


Industry challenges

When questioned about some of the challenges facing the industry, Ratnayake stated that his primary concern was the lack of stability in terms of Sri Lanka's regulatory environment.

"In the more recent past I believe we've seen something like 20-25 major regulatory changes in a span of the last two or three years. This is a real issue as it makes any kind of long-term planning next to impossible. It is very difficult to predict where regulations might change therefore the amount of variables that we have to keep track of is always increasing and we have to be very careful of our pricing structures. In that context we are fortunate to be working with such an innovative brand as Mazda and I believe the investments that we are making to improve our after sales care, strengthen the brand image and grow the business proves our confidence in the Mazda brand," he asserted.

Commenting on the popularity of the brand, Ratnayake noted that Mazda sales had increased by approximately 30% Year-on-Year while sales of re-conditioned Mazda cars was also said to have increased dramatically over the same period.

Elaborating on Colonial Motors plans for the Mazda brand moving forward, he stated that the company was already working to establish a further two workshops in major cities outside of Colombo while efforts are also well under way to launch the Mazda 2 sedan and hatchback within the coming months.


Domestic market

Shifting the discussion to a wider analysis of Sri Lanka's automobile industry, Ratnayake played down concerns that the domestic market had reached saturation point and expressed confidence that further growth was still possible.

"It may seem that we are approaching a saturation point but I think that is primarily a result of vehicle ownership being concentrated in the Western Province and of course an extremely high concentration in and around Colombo.

"Nevertheless, if you look at the percentage of vehicles to the population and compare it to other Asian nations you'll find that we are actually nowhere close to the levels that we have. Of course there will have to be some adjustments but that is more of a social and economic issue that I think will be resolved in the coming years and overall we believe the industry has a very positive outlook going forward," he said.