BMW brand car sales rise 5.3% to 534,585
Sales of motorcycles up 12.3 pct at 52,753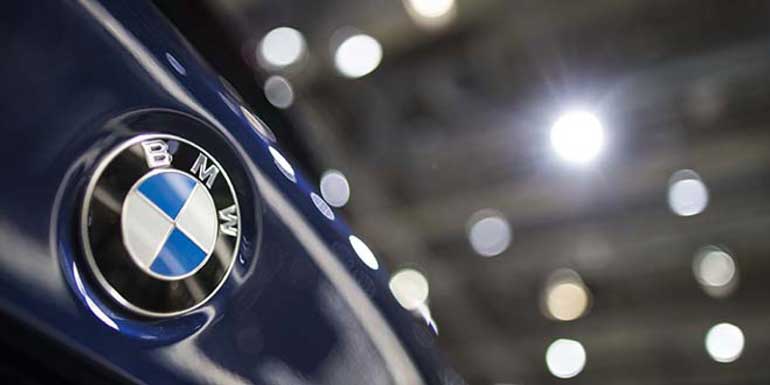 Frankfurt (Reuters): German luxury carmaker BMW posted a forecast-beating 7.5% rise in second-quarter profit as sales of motorcycles and demand for its new 5-series helped to offset slowing demand for luxury cars in the United States.

Deliveries of BMW Mini and Rolls-Royce vehicles rose 4.6% to 633,582 cars in the second quarter.

BMW forecast a "solid" increase in automotive segment revenue for the full year, predicting "additional momentum" in sales in the second half as a new version of its 5 series is launched in markets such as China.

Analysts welcomed BMW's outlook for car sales, and the fact that the Bavarian automaker remains the only German premium brand that is not being investigated for using illegal software to cheat emissions tests.

"We confirm our positive view on BMW especially as BMW seems to be less involved in the ongoing emission discussions," DZ Bank analyst Michael Punzet said in a note on Thursday.

German prosecutors are investigating Daimler, Audi, Porsche and VW to see whether they used illegal software designed to cheat emissions tests.

BMW's group earnings before interest and tax (EBIT) rose to 2.92 billion euros ($ 3.46 billion), compared with an average forecast for 2.82 billion in a Reuters poll of banks and brokerages.

BMW affirmed its guidance for a slight increase in full-year group pretax profit and an operating margin of 8 to 10% at its automotive business, which posted a second-quarter margin of 9.7%, up from 9.5% a year earlier.

Germany's auto industry is still under fire almost two years after Volkswagen admitted to cheating pollution tests.

Politicians and auto executives in Germany on Wednesday agreed to update the engine management software in 5.3 million diesel vehicles in an attempt to cut pollution and avert outright bans of diesel cars from cities such as Stuttgart.

The cost of the software updates, which are designed to improve exhaust gas filtering systems and to retain confidence in diesel as a technology, will cost BMW a low to medium double-digit million euro amount, the company said on Thursday.

The compromise was agreed despite criticism from environmental groups who dismissed the updates as an inadequate solution for improving air quality, and amid demands from some politicians to impose more extensive mechanical modifications to diesel vehicles.

"The probability of hardware updates is very low and technically not feasible," Chief Executive Harald Krueger told journalists on conference call. Older cars do not have space to fit bulky exhaust gas recirculation systems, BMW said.

The share of diesel engine cars at BMW has fallen to 35.4% of new deliveries worldwide, and 61% of sales in Germany, from a level of 37% and 65% in 2016.

BMW has made adequate provisions for a possible decline in residual values of diesel cars, the company said, adding that currently BMW is not seeing any residual value declines.