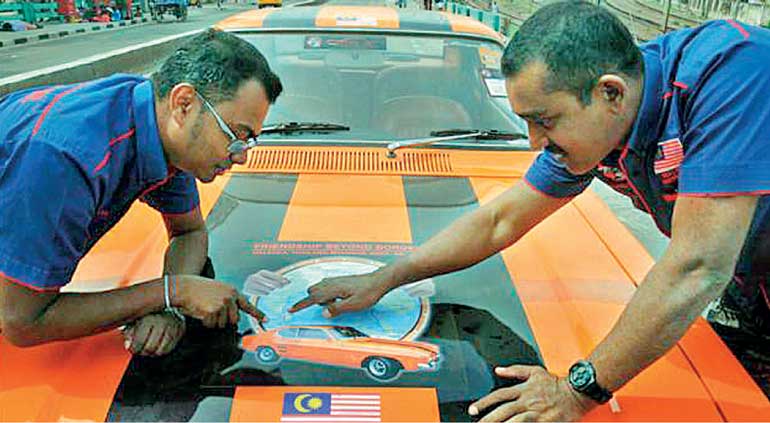 Rukshan Munesinghe and Manivannan (right) made a stop in Chennai en route to Colombo
The Hindu: Driving across Asia is a dream for several automotive enthusiasts. But for Rukshan Munesinghe and Manivannan this dream is to become a part of their travelogue.

The duo, who began their 11,000-mile road trip from Kuala Lumpur on December 15, in a 1971 Ford Capri headed to Colombo, Sri Lanka.

"This has been a passion of mine for a while now and I was able to restore this car for this journey. And, somehow we managed to find sponsors. Ministry of tourism, Malaysia, was cooperative and encouraging," says Mr. Rukshan, who runs MY Classic Cars. The vintage car enthusiast is in the business of restoring and selling classic vintage cars, which is a niche business in Kuala Lumpur.

"It is unfortunate to not see many classics on the Indian roads," he said.

The duo, who have great support on social media, post updates of their adventures on "Friendship beyond borders", a facebook page.

"This trip has been adventurous and we've made several acquaintances along the way. The border security officials in Assam were friendly and when our car ran into some trouble in Imphal, employees at a workshop fixed our gear box for free", Mr. Manivannan said. "Our goal is to promote peace and friendship," Mr. Rukshan said. On its last leg, the Ford Capri travelled around Sri Lanka before reaching Colombo.