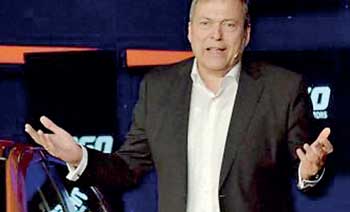 MUMBAI (Reuters): Tata Motors will invest more than 40 billion rupees ($625 million) to boost sales of its passenger and commercial vehicles, its chief executive said on Monday, as the Indian automaker looks to return to profit in its domestic business.

The company has committed to invest 25 billion rupees in its passenger vehicles unit, and will pump in more than 15 billion rupees in its commercial vehicles business this year and annually over coming years, chief executive Guenter Butschek told reporters in Mumbai.

Tata Motors, which owns the luxury Jaguar Land Rover brand, has been trying to turn around its loss-making domestic unit by modernising products, improving efficiency, cutting costs and streamlining its organisation and supplier base.