Matara Sujith Auto Electricals operating for nearly two decades has been able to secure the Gold award in the Service Sector (Southern Province) and the Silver award in the Service Sector (National Level) at the CNCI Awards Ceremony organised by the Ceylon National Chamber of Industries.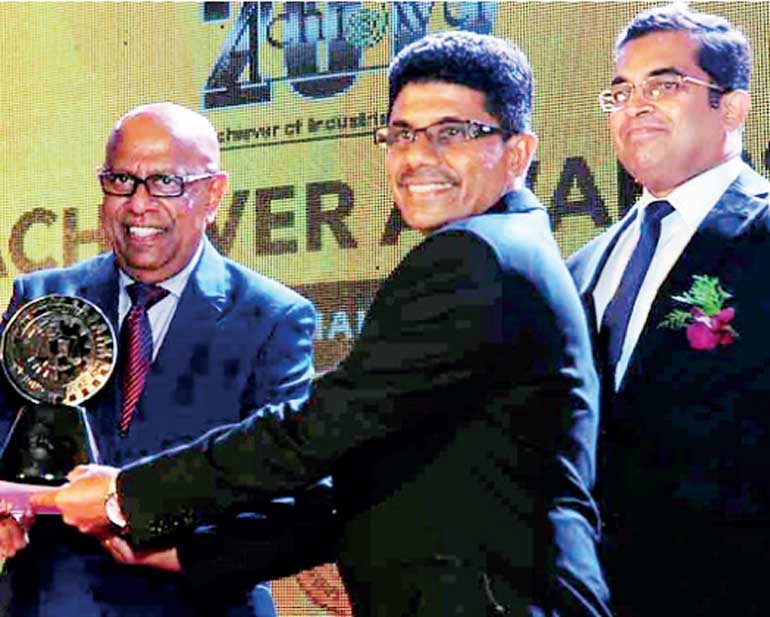 Sujith Auto Electricals Managing Director Sujith Senaweera receiving the award
The vision of Sujith Auto Electricals (www.sujithauto.com) is to provide creative resolutions to the electrical issues related with vehicles, fishing boats, agricultural machines and other machinery. They are manufacturing and importing and distributing substitutes for stator motors and alternators for all Japanese, Indian, Korean and Chinese vehicles with a reliable warranty. It has been able to win customers because of its skilled staff equipped with specialised knowledge.

"This victory marks our excellence. I earnestly thank our employees for their dedication. We are ready to perpetuate our service with the same degree of quality," said Sujith Auto Electricals Managing Director Sujith Senaweera.

Auto electrical repair, auto mechanical repair, auto A/C repair, engine sensor replace, engine tune-up, hybrid vehicle repair, car security system, car audio system, accident repairing, tinkering and painting are among its services along with specials services tokens of the mobile service of vehicle repair, vehicle charging and the home delivery of vehicle spare parts.

Its main branch is located in Matara (0777328336) and a branch has been set up in Nawinna, Maharagama. Sujith Auto Electricals owns many products such as A/C controller, gear type starter motor, heat timer, high ampere alternator, IC regulator, rotor coil, 24V to 12V converter, stator coil, turbo controller, stator motor armicher, wiper, inner set, high amp alternator and they are available under the brand name SAE.