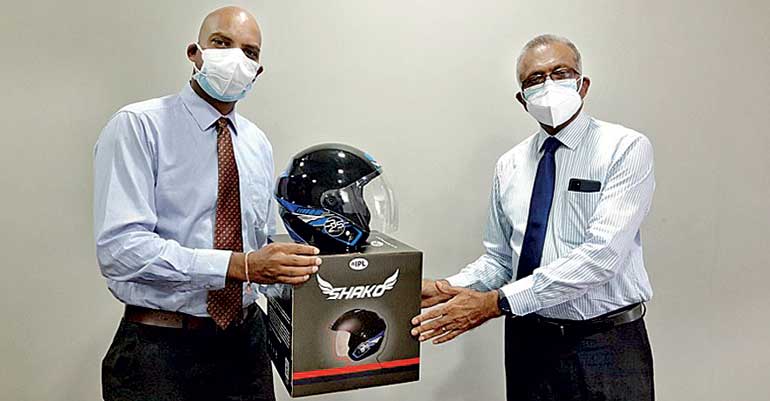 Stafford Group Managing Director Dr. Kalinga Kaluperuma launching the Shako helmets in Sri Lanka
Stafford Group has launched "Shako" riding helmets to the local market.

Shako helmets are manufactured by Inventive Polymers Lanka Ltd., a leading automotive accessory R and D company and another member of the Stafford Group. Shako is marketed and distributed by Spectrum Trading Company Ltd., a member of the Stafford Group.


It said Shako helmets are SLS certified, 100% researched and manufactured according to global standards.

The light weight, strong and durable Shako helmet is with a high density thicker EPS liner for enhanced protection.

The anti-scratch technology gives a clear visibility through the visor. Shako's high quality interior fabric and cushion delivers the maximum comfort to the rider and do not irritate during longer wear. Shako's grip on the rider's head is ensured well by the powerful strap and strong safety buckle. The strap is especially created with material used for manufacturing vehicle seat belts for improved strength. The helmet's paint is selected with a view of the helmet's durability. In addition to the above, the shell is made of reinforced virgin ABS to provide maximum impact protection, which makes "Shako" possibly the safest helmet in Sri Lanka.


Stafford Group Managing Director Dr. Kalinga Kaluperuma said: "Shako" is a helmet that goes beyond the role of merely covering a rider's head. The Shako helmet has been completely researched and developed at the labs of Inventive Polymers Lanka Ltd., overall Shako stands as a benchmark product among helmets offered for Sri Lankan riders." Inventive Polymers Lanka Ltd., also known as IPL was founded in 2019 and the focal point of the company is conceptualising and developing recyclable polymer products. The company has invested in state-of-the-art plastic injection moulding and testing machinery to produce the highest quality products. Currently, the company is manufacturing Motorcycle Helmets (Shako) in addition to the face shields, Number plate garnishes and several other products. The company has a strong focus on research and development and several products are currently at the designing stage.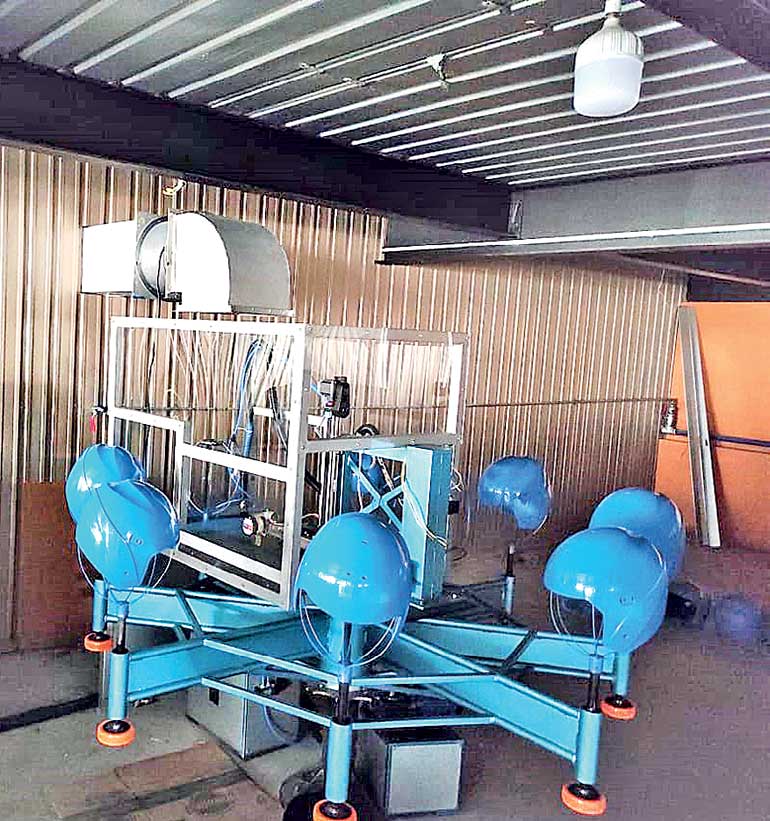 Shako helmet manufacturing process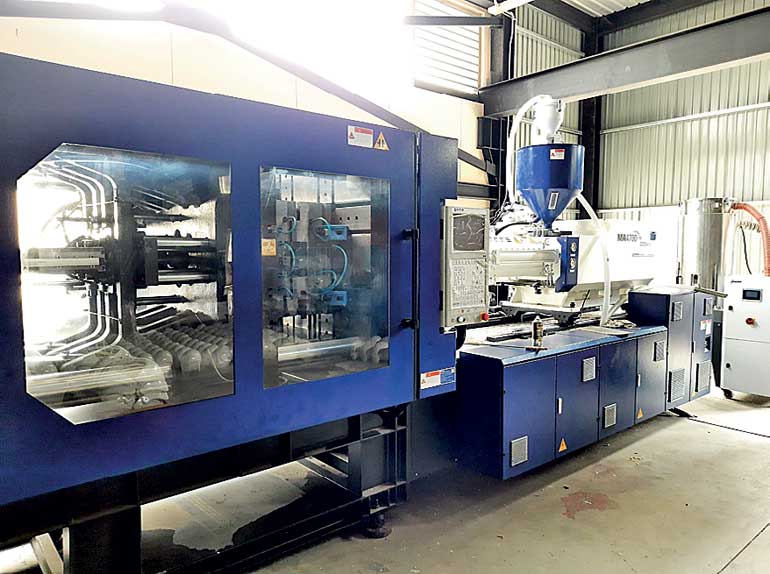 Shako helmets manufacturing plant