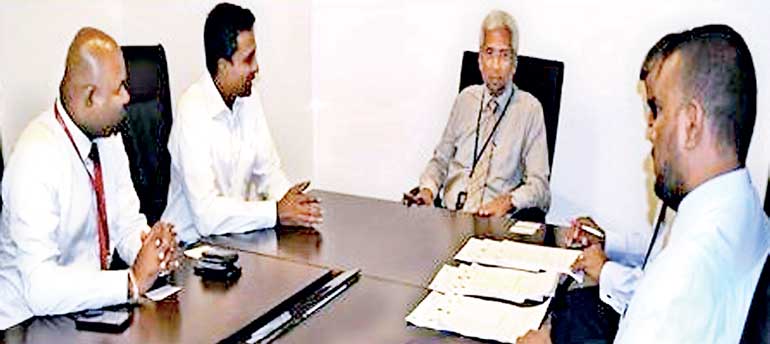 Sri Lanka's most dynamic financial services solutions provider, Softlogic Finance PLC announced an exclusive partnership with Dialog Axiata PLC to Initiate an innovative leasing facility which will provide free re-fuelling for bikes and three wheelers for a period of one year with every monthly instalment made. The breakthrough service will be available exclusively for bikes and three wheelers which are leased through Softlogic Finance.

Through the new agreement, Softlogic Finance customers who enter into a new lease with the company will receive a digital punch-card powered by Dialog's pioneering Near Field Communication (NFC) technology; and with every monthly instalment will be granted with free fuel when the punch card is presented to any Ceypetco, IOC or LAUGFS fuel station.

"Currently there are many leasing arrangements being offered across the leasing sector, yet the benefits offered through those leasing structures are limited to bike jackets, and helmet. Our goal was to provide our customers with a meaningful differentiation by introducing products that deliver convenience and value to motorcycle and three wheel owners for the first time in Sri Lanka," stated Softlogic Finance CEO Nalin Wijekoon.

Abiding by our partnership agreement with Suzuki Motors, which is also part of Softlogic Group of Companies, we will be giving distinctive benefits by giving the customer the lowest rate for any Suzuki bike model and in addition to free helmets and jackets all the initial documentation will be processed free-of-charge, two services will be done free of charge together with free insurance facilities and of course free fuel concession', the latter of which is a true first in the Sri Lankan market," Wijekoon further explained.

The company's new offering is part of a new strategy that aims combine to enable quick, convenient and – above all – affordable leasing solutions with extensive value addition in order to provide optimal support to Softlogic Finance customers seeking to purchase a motorcycle or three-wheeler.

Softlogic Finance PLC is part of the Softlogic Group that has interests in Healthcare, Retail, Financial Services, ICT, Leisure, Automobiles and Restaurants. The company is a Registered Finance Company under the Finance Business Act No. 42 of 2011, as well as being a Specialist Leasing Company, licensed by the Central Bank of Sri Lanka under the Finance Leasing Act No.56 of 2000.