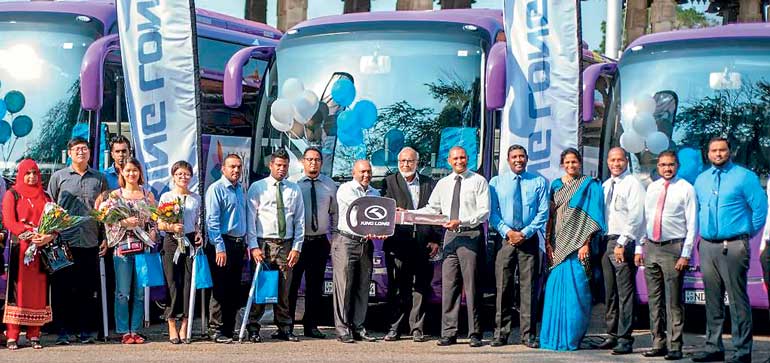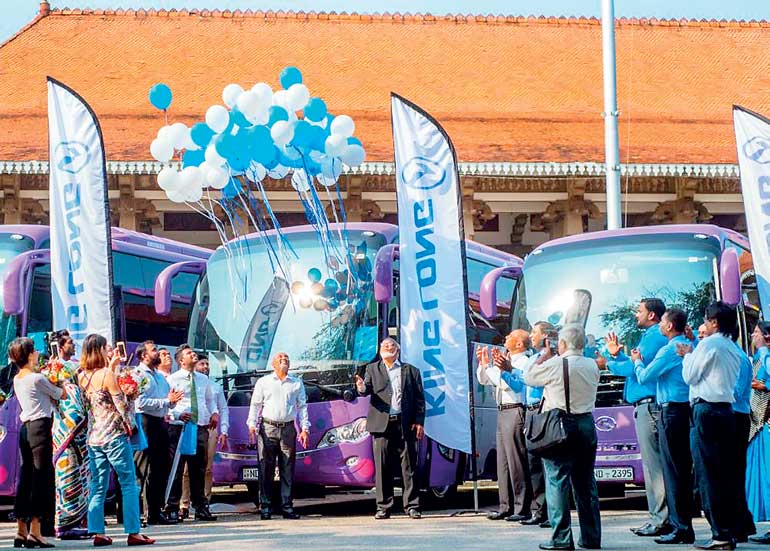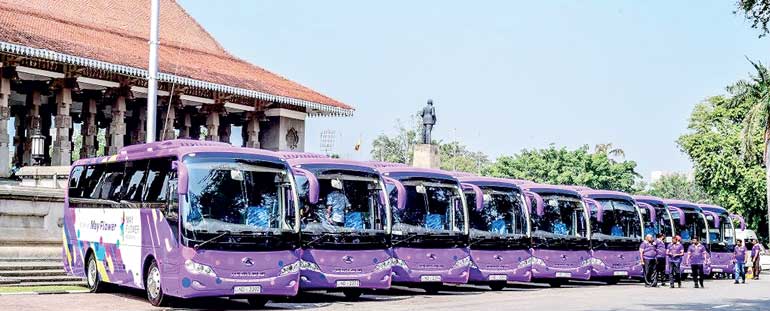 Softlogic Automobiles Ltd, a subsidiary of Softlogic Holdings and the authorised distributor and service agent for King Long buses in Sri Lanka, delivered 10 King Long luxury tourist coaches to May Flower Holidays Ltd., a destination management company with a focus on the Asia Pacific region.

Commenting on the occasion, Softlogic Automobiles Chief Executive Officer Chamath Tennekoon stated: "We are excited to partner with May Flower Holidays as their preferred luxury coach partner. King Long offers superior built quality, comfort and durability, attributes that all tour operators seek. We were also chosen on our after sales merits, where we offer full spare parts, service and collision repair capability and 24-hour roadside assistance, which is hugely beneficial to our customers in the tourism industry."

Director Sales Gihan Vitharana stated: "King Long is one of the leading coach manufacturers in the world. Softlogic and King Long have long maintained a very close Dealer-Principal relationship which has enabled King Long to be the preferred coach provider to the tourism industry and the National Transport Commission (NTC) in Sri Lanka."

King Long buses have ample seating room and best-in-class legroom as well as aisle space for maximum passenger comfort. They are ideally suited for Sri Lanka's fast-growing tourism industry, luxury travel and highway transport. They are powered by a 230hp turbo intercooled engine that can easily handle the rapidly-changing geographies of the island while on tour.

All of them include cutting-edge technology such as hydraulically assisted transmission with SACHS Clutch, WABCO ABS with Dual Air Brakes. They also include a host of luxury features such as climate-controlled A/C, individual A/C vents, reclining seats, individual reading lamps, individual bottle holders and footrests, individual USB charging ports, 18.5" LED TVs with DVD player and large bottle chiller, among many others. There is ample under floor storage space with a hardened aluminium floor and vertically opening luggage doors allowing the unloading of luggage in confined spaces. King Long coaches come with a two-year or 100,000km manufacturer warranty. Softlogic Automobiles offers a comprehensive preventive maintenance program while all King Long customers can utilise the 24-hour island-wide roadside assistance service in the event of operational contingency.

The fleet drivers of May Flower Holidays were given a basic training on driving economics and safety with a further more advanced course to follow in basic technical training where May Flower's drivers and transport staff will be certified on King Long busses.