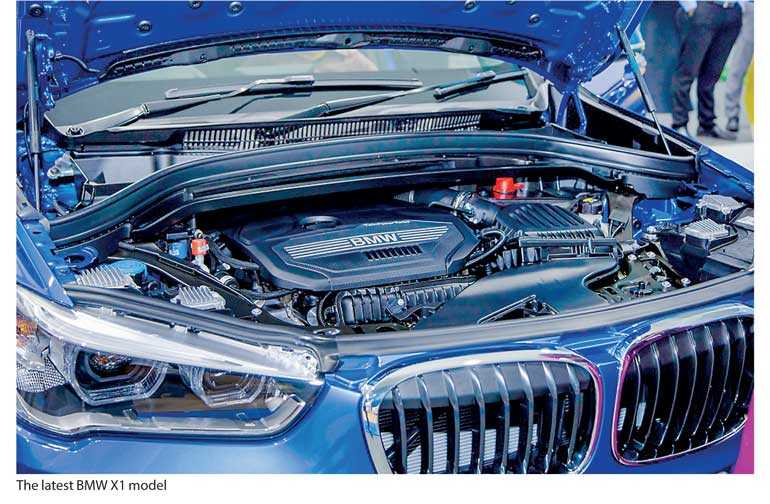 BMW is known as the trendsetter in the automobile world with its innovative, elegant looking high-performance machines. Be it luxury, sport, or off-road trudges, BMW has set its pedigree with high standards reflecting on build quality, value for money, and reliability since the introduction of the brand to the automobile market.

Being the sole agent of these thoroughbreds, Prestige Automobile Ltd., the sole authorised importer and distributor of BMW, BMW i, and iPerformance models in Sri Lanka, successfully concluded the X1 Open house at the Prestige Automobile showroom in Battaramulla recently.

Bringing unparalleled experience to the BMW fanatics, Prestige Automobile enabled every customer to experience the power, drive comfort, and sheer driving pleasure of the latest BMW X1 model during the open house event. In addition, the BMW Sales team also performed demonstrations on the latest BMW 225xe model as well.

Commenting on the event, Prestige Automobile Sales Director Niranga Peries said: "The BMW X1 open house was a success, as we were able to further infuse the BMW DNA into our valued customers by enabling them to experience the latest X1 variant. At Prestige Automobile, we offer value added products and services. Be it on after sales or advising clients on selecting the right category, we have highly trained staff who are committed to offering the best in class services to our valued stakeholders."

Since the birth of the BMW X1 model, the SUV has set new benchmarks in the global and Asian regions, by offering a quality SUV that is value for money and packs class-leading technologies. BMW X1 is now available for permit holders from 8.5 million upwards and for further information customers can visit http://prestigegroup.lk.