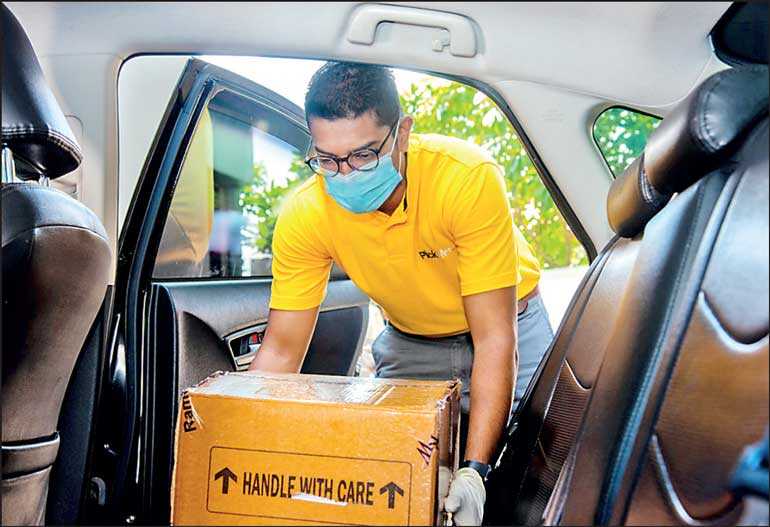 ---
'PickMe Flash' has gained tremendous popularity under pandemic lockdown conditions in the country. With more businesses now opting for distance working, they look to PickMe Flash as a safe, fast, and smart way to maintain physical connectivity.

PickMe CEO Zulfer Jiffry says as curfew conditions ease and work resumes in the capital, people need safer ways to go about their businesses.

"We see an enormous change in our customer base these days, as offices start to gradually open up. While a lot of work can be done online, there is still an element of physical movement that is necessary for the running of an office such as the movement of documents, parcels, etc. and people are concerned about the safest way of doing these tasks. People want safe ways of communicating and interacting and PickMe Flash has become an important link in achieving this."

The taxi hailing app company does not look at this tool merely as a courier service, because of the element of technology thrown in. PickMe Flash allows users to track parcels right up to the end destination. The on-demand service is highly responsive, as it can be done as quickly as hailing a taxi.

"What is unique about our service is that unlike most, we have a physical face to our operations. PickMe operates brick and mortar offices, which can respond to any complaint or emergency in real time. Our drivers and riders are properly registered with the relevant authorities ensuring optimum traceability," the CEO says.

He adds that this level of accountability goes towards building their brand and the company's motto to be 'faster, safer, and smarter.' PickMe Flash provides three vehicle options i.e. Flash (Bike), Flash L (Tuk) and Flash XL (Car), and their pricing is based on the distance of travel and vehicle category.

During the curfew period PickMe Flash changed the way of doing business, becoming a convenient delivery partner to hundreds of vendors. The company partnered with Sampath Bank to deliver cash to customers' doorstep and the CEO says the Flash team handled 800 plus cash deliveries without a single customer complaint. PickMe Flash partners with traditional stores and E-commerce vendors to deliver products to people on the same day or sometimes even on the hour.

An 'Initiator' can make a request to either send or receive a parcel using the PickMe passenger app, bearing the overall responsibility of booking and paying for the delivery. For cash requests, the initiator sending a parcel has to pay the rider at the time of pickup or those who are receiving it, at the time of drop off. In the case of credit card requests, the card will only be charged once the delivery is complete.

Some of the unique value propositions of PickMe Flash are same day or same hour delivery and delivery of any item that can fit inside a regular-sized car, bike, or three-wheeler. Real-time delivery tracking, support and on-demand service, customer care support, contactless payment, pickups and drop offs are added benefits, and there is no lengthy registration process.

PickMe is constantly innovating and upgrading their app services, and there are several new features that will soon be included in Flash. Options for multiple vehicles to be booked simultaneously, multiple drop locations for corporate customers, proof of delivery and route optimisation are some add-ons that are expected in the immediate future.