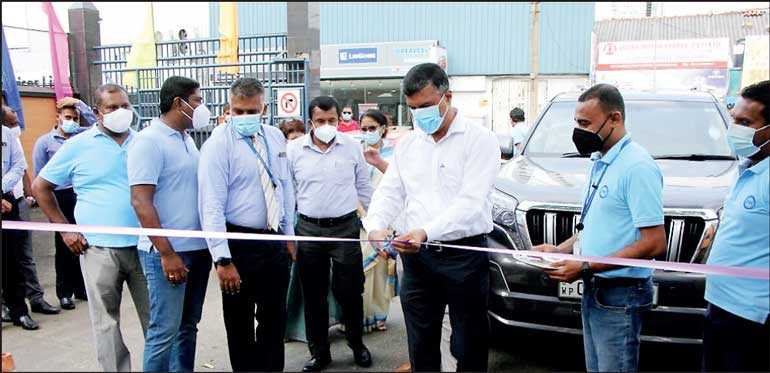 David Pieris Group of Companies Chairman Rohana Dissanayake cutting the ribbon for opening HYDEPARKING. DPMC Director (Vehicle Sales) Naalaka Madugalle and Chief Marketing Officer Samantha Silva are also present
---
Parking in Colombo is a key pain-point for all vehicle owners and drivers who need to come in-to the city. The newly launched HYDEPARKING situated at No. 75, Hyde Park Corner, Colombo 2, now offers the perfect solution.

With competitively priced hourly, daily, overnight and monthly parking for all types of vehicles HYDEPARKING offers hassle-free, safe and convenient parking in the heart of the city.

There is also the added convenience of hiring an on-site three-wheeler to key points such as Town Hall, Colpetty, Galle Face, Fort, Pettah, etc. where congestion and limited parking prevails.

HYDEPARKING has covered parking slots for daily and long-term parking, shielding vehicles from exposure to natural elements such as harsh sunlight and rain.

In addition, there is constant surveillance and monitoring of the premises with CCTV and 24x7 Security on site. Clearly marked parking bays and defined areas for smaller vehicles ensure an efficient, effective and disciplined parking layout. HYDEPARKING is managed and operated by David Pieris Motor Company Ltd., a David Pieris Group Company.

Operating hours are from 7am to 10pm daily excluding Sunday & Poya Days. Special Corporate & long-term parking arrangements are available, with discounts for permanent parking/ monthly packages.
Entrance to HYDEPARKING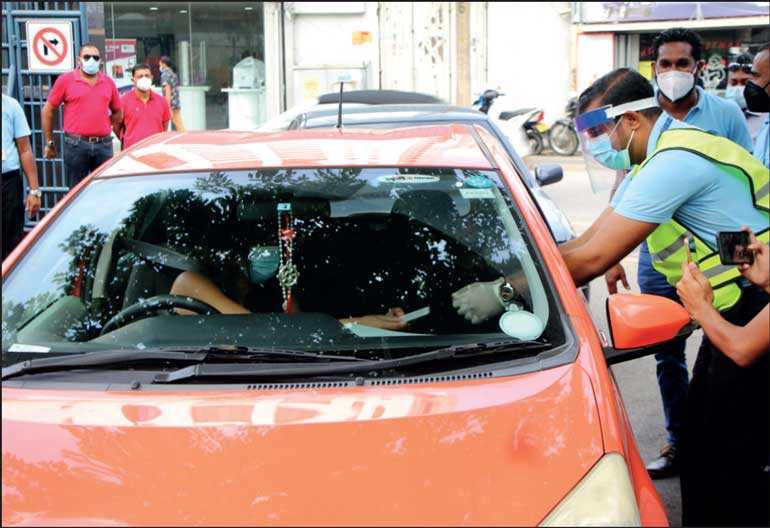 HYDEPARKING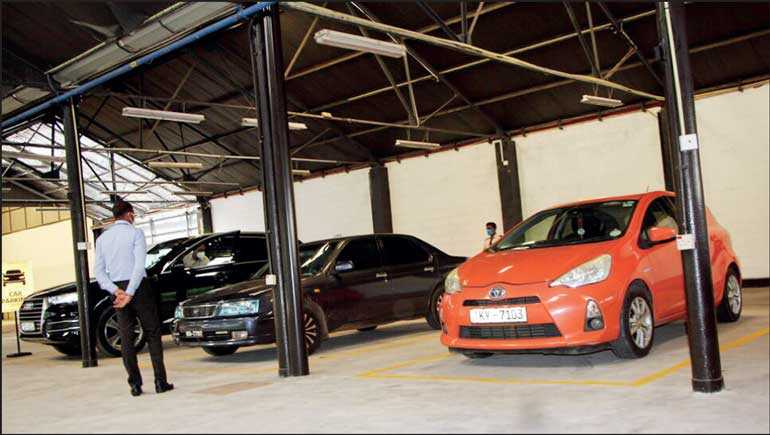 Inside HYDEPARKING
---