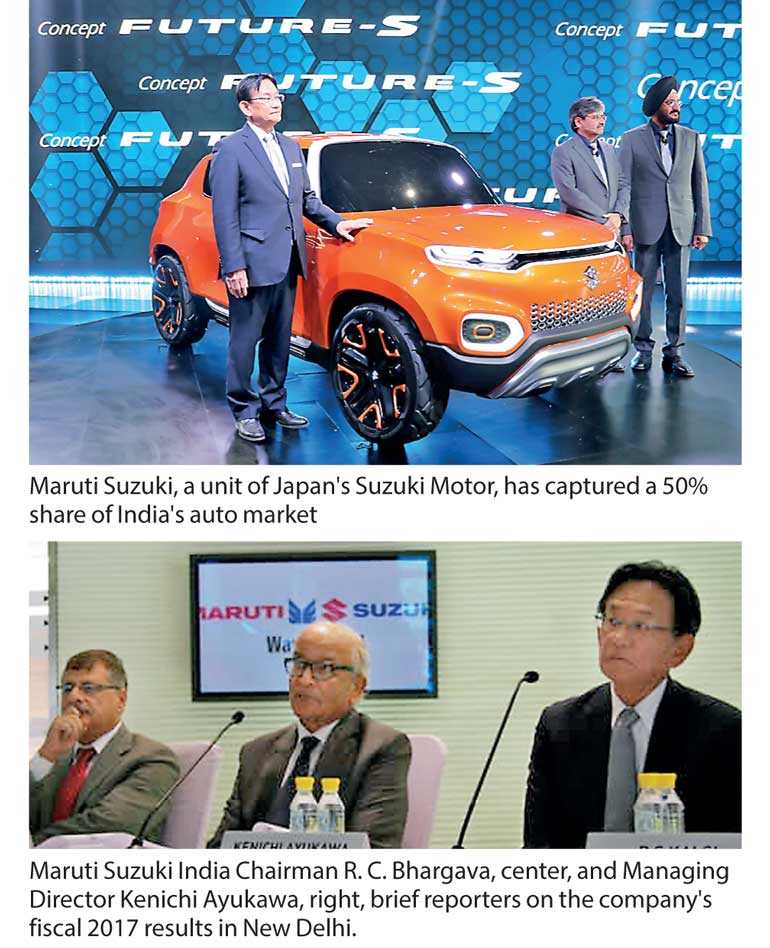 Nikkei Asian Review/New DELHI -- Every second car sold in India is manufactured by Maruti Suzuki India, after the automaker captured 50% of the market last fiscal year, Chairman R. C. Bhargava told a news conference Friday.

Maruti Suzuki, which is majority owned by Japan's Suzuki Motor and already India's biggest carmaker, sold 1.78 million vehicles during the year ended in March, or 13.4% more than in the year prior. Net sales climbed 16.7% to 781 billion rupees ($11.7 billion) and net profit grew 5.1% to 77.2 billion rupees. Its share of the market climbed 2.7 percentage points.

Bhargava also pitched greater adoption of vehicles running on compressed natural gas as a way to cut back on crude oil import costs and pollution, amid the government's push for electric vehicles. India imports about 80% of its crude oil requirements. On the Indian government's electric vehicle plans, Bhargava pointed out that the country's car market is dominated by affordable small cars, the electrification of which would carry a huge price tag.

"The Indian market is different from every other market in the world," he said. "We have 75% of the cars under 4 meters [in length] and under 500,000 rupees in terms of price. There's no market in the world which has this kind of dominance by small cars."

The chairman pointed out that electrifying a vehicle at current battery costs would increase the price by 600,000 to 700,000 rupees. "Now if you add this extra cost to a 500,000 rupee car, I don't think anybody would buy it. Affordability becomes a huge problem."