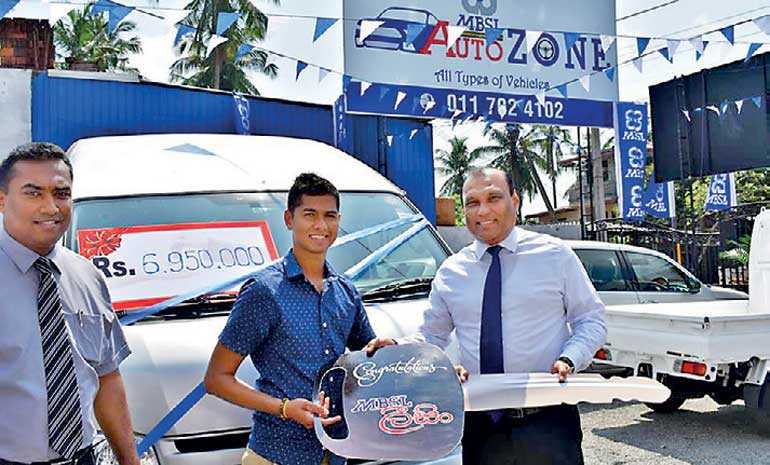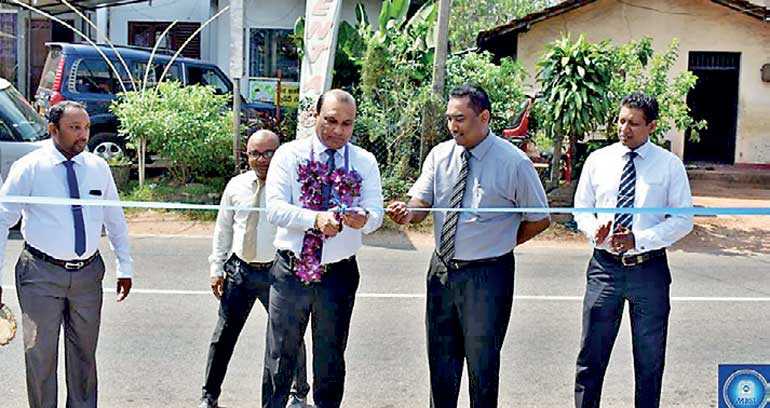 MBSL Auto Zone was declared open by MBSL Chairman Dr. Sujeewa Lokuhewa and Chief Executive Officer (Actg)Jude Gamalath
---
Plans to establish similar facilities across the nation
Merchant Bank of Sri Lanka and Finance PLC (MBSL), unveiled its first ever 'MBSL Auto Zone', a one stop shop to buy/sell vehiclesat 656/2/C, Makola North, Makola.Conceptualised by Acting Chief Executive OfficerJude Gamalath, 'MBSL Zone' allows customers to obtain vehicle & the lease at one place at one time. In addition, car owners can sell their vehicles at the MBSL Auto Zone to reach out to a wider base of buyers. MBSL Chairman Dr. Sujeewa Lokuhewaformally opened the MBSL Auto Zone car sale in Makola. MBSL plans to establish similar facilities across the island in the near future.

Commenting on the opening of the first ever care sale, Chairman Dr. Sujeewa Lokuhewa said, "Customer convenience and service excellence are our primary priorities. MBSL Auto Zone enables our customers to purchase vehicles and obtain leasing facilities without unnecessary delays or difficulties. Moreover, car owners too can sell their vehicles at the Auto Zone without hassle."

MBSL Auto Zone is yet another step in the Company's drive to offer services that explore beyond conventional financial solutions whilst also maintaining stability, transparency and integrity of its signature brand. MBSL is a leading financial services provider in the country with a rich financial history as Sri Lanka's pioneer specialist in trade finance and investment banking.

Established in 1982, the Merchant Bank of Sri Lanka and Finance PLC was quoted as a public listed company on the Colombo Stock Exchange in 1991. At present, MBSL, which functions as a highly successful leading pioneer in Sri Lanka's investment and merchant banking sector, offer customers a wide range of products such as leasing facilities, corporate and retail credit to small and medium scale industries and business enterprises, pawning services and real estate, corporate advisory and capital market, savings and children's accounts and fixed deposits. With a 74% stake, the biggest shareholder of MBSL is the Bank of Ceylon, the giant state-run banking institution in the country. MBSL has 49 branches and business places across the country.