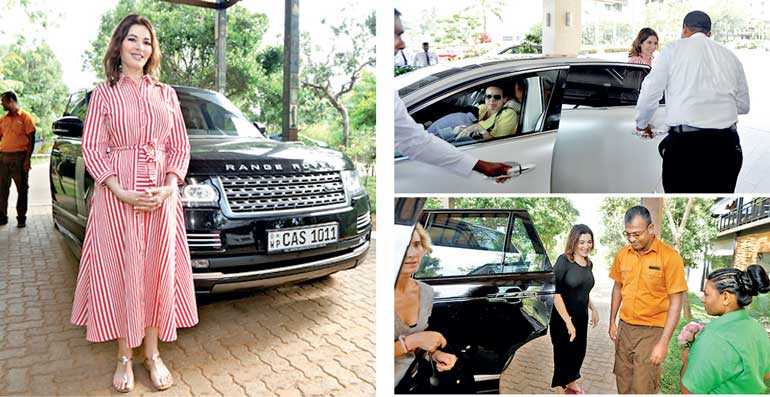 SML Frontier Automotive, sole agents of Jaguar Land Rover in Sri Lanka partnered with Cinnamon Life as the official vehicle partner for world renowned celebrity chef Nigella Lawson visit to Sri Lanka.

The British chef, TV personality, and cookbook author Nigella Lawson – referred to as the "goddess of home cooking" – experienced Sri Lanka in the prestigious Jaguar XJ and the refined Range Rover.

The Jaguar XJ, a luxury saloon car with unrivalled performance and design, is filled with the latest driving technologies along. The ultimate Range Rover, with its advanced design and technology combined with sports performance is the epitome of luxury.

The partnership with Cinnamon Life is an exclusive partnership which offered customers part of the Jaguar and Land Rover Owners' Club, special benefits. The partnership allowed customers to pre-book tickets for all events organised when the celebrity chef was in Sri Lanka. Select Jaguar Land Rover members were also gifted with personalised autographed cookery books from Nigella Lawson.

Visit the SML Frontier Jaguar Land Rover showroom on Flower Road to book a test drive with world class British automobiles. For more information on Jaguar Land Rover in Sri Lanka call SML Frontier on 2552444.