Fiat joins technology alliance headed by BMW, Intel
Self-driving alliance seeks to become industry platform
Fiat Chrysler to adopt self-driving tech in 2021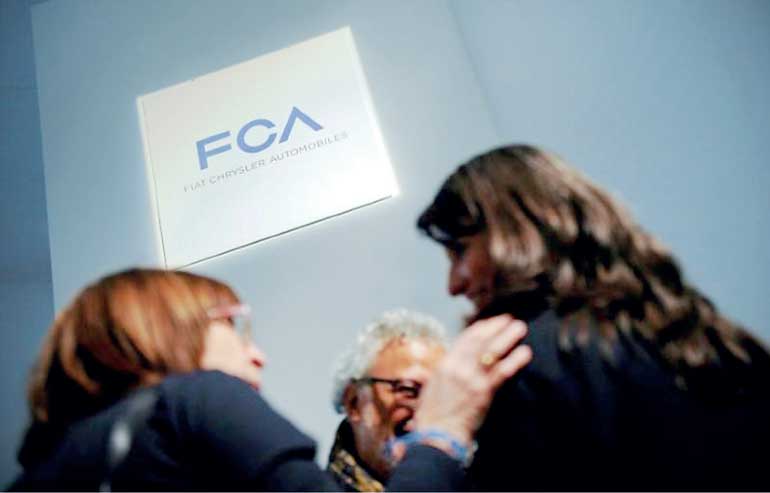 SAN FRANCISCO/FRANKFURT (Reuters): Fiat Chrysler will join an alliance led by BMW to develop self-driving cars, intensifying a race by carmakers and technology companies to develop "robotaxis" which can be called up via smartphone and paid for by the minute.

The market for such self-driving cabs could be worth $2 trillion by 2030, according to consultants McKinsey, as younger customers abandon car ownership in favour of a pay-per-use mobility service.

Fiat Chrysler (FCA) said it plans to put autonomous car technology into production by 2021, matching a timeframe shared by rival companies who are also developing self-driving cars.

BMW and its partners Intel and Mobileye said FCA would bring engineering and other expertise to the deal, paving the way to creating an industry-wide autonomous car platform which other carmakers could adopt.

Automakers are seeking alliances to share the high costs of developing autonomous cars, which according to consulting firm Frost & Sullivan will make up about 10 to 15 percent of vehicles in Europe by 2030.

FCA Chief Executive Sergio Marchionne cited the "synergies and economies of scale" possible in joining the alliance.

Marchionne has long argued that automakers must merge in order to survive the prohibitively high costs of making more technologically advanced vehicles.

In April, he said FCA was looking for new partners in self-driving development because "banking all of our solutions on one possible outcome is going to be disastrous". FCA is also part of a separate alliance with Alphabet Inc's self-driving unit Waymo to develop self-driving cars based on Chrysler Pacifica hybrid minivans.

Autonomous cars will allow carmakers to disrupt the taxi market which is run by fleet operators and ride-hailing firms. Without having to pay drivers, ride-hailing could become more cost effective and compete against other forms of transport including buses.

Ride-hailing services, which make up around 33 percent of the global taxi market, could grow eightfold to $285 billion by 2030, once autonomous robotaxis are in operation, according to Goldman Sachs.

Auto suppliers Delphi Automotive and Continental have also joined the BMW-Intel alliance. The consortium said it was on track to put 40 self-driving test vehicles on the road by the end of 2017, and would learn from the 100 test vehicles to be deployed by Mobileye in the United States later this year.