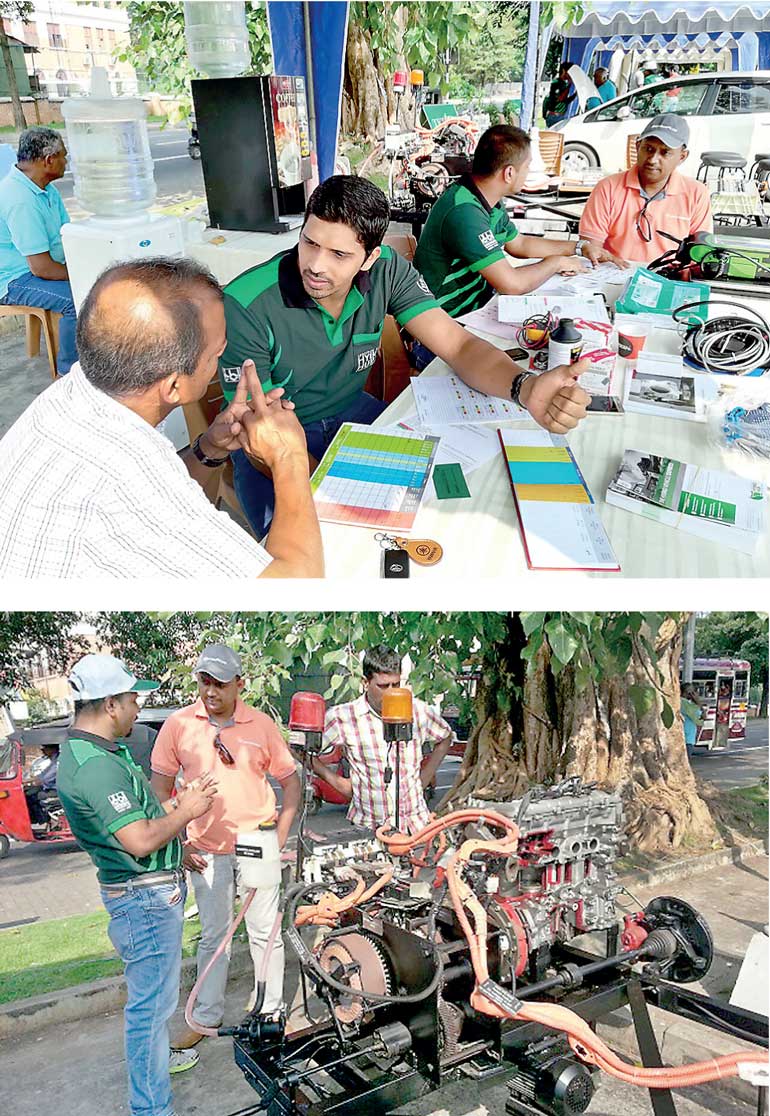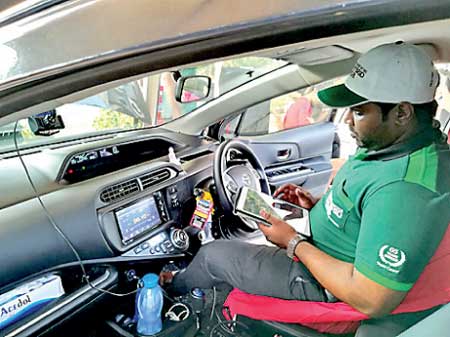 Edirisinghe Brothers' Hybrid Hub and Sri Lanka Insurance Corporation (SLIC) have come together once more to host further hybrid vehicle clinics similar to the inaugural program carried out in December 2017 at Racecourse, Colombo 7. More hybrid car clinics are to take place in other major cities across the island, including one in Colombo within the next six months. The hybrid vehicle clinics will allow vehicle owners opportunities to have a multi-point vehicle health check done by hybrid vehicle experts free of charge and obtain advice on 'hybrid-grade' preventive maintenance in addition to hybrid vehicle operating 'tips' to maximise efficiency and avoid unnecessary repairs.

Commenting on the initiative, Edirisinghe Brothers' Hybrid Hub Co-Chief Operating Officer Sanka Edirisinghe said: 'Hybrid vehicles are somewhat different from conventional petrol or diesel powered vehicles in terms of the technology involved and requires a different approach to maintenance. This specialty approach is vital in order to prevent expensive repairs which may be required at a later period. Hybrid vehicles require technicians and service advisors with in-depth knowledge about the technology behind the vehicle as well as specific training. Hence, we at Hybrid Hub use our dedicated training facilities to follow on-site training, combined with online training programs with our technology partners based in the USA and Singapore. We consider it an honour to partner with the leading motor insurer – Sri Lanka Insurance Corporation – to initiate program such as this to create awareness of hybrid vehicle maintenance."

The hybrid vehicle clinic held in December saw over 50 of SLIC customers and walk-in customers treated to a free health-check and diagnosis of their hybrid vehicles and were educated on the vast technology and vehicle operating best practices tips by Hybrid Hub specialists.

"With the Sri Lankan hybrid vehicle market growing, SLIC was keen to address many of our customers' predicaments of being unaware of basic maintenance knowledge required for a hybrid vehicle. The last hybrid vehicle clinic with Hybrid Hub was well received by our 'MotorPlus' customers and from other hybrid vehicle owners. Given the positive response and to provide a further opportunity for those who would have missed the clinic in December 2017, multiple clinics will be introduced to include regions such as the Central Province. SLIC, being a pioneer in the insurance sector, it was important for us to partner with a like-minded partner with industry expertise. We are indeed privileged to collaborate with Edirisinghe Brothers," commented a spokesperson from SLIC.

Hybrid vehicles, unlike the traditional petrol and diesel vehicles, are technology-centric and require preventive maintenance on a periodical basis to mitigate unnecessary and expensive repairs. Combined experience and market insights by both Hybrid Hub and MotorPlus has helped to identify a considerable shortage in understanding of preventive maintenance and service facilities that are specialised for hybrid vehicles. With the initiation of similar programs, Hybrid Hub and SLIC hope to generate further awareness and understanding of the inner workings of hybrid vehicles and the need for specialised care.