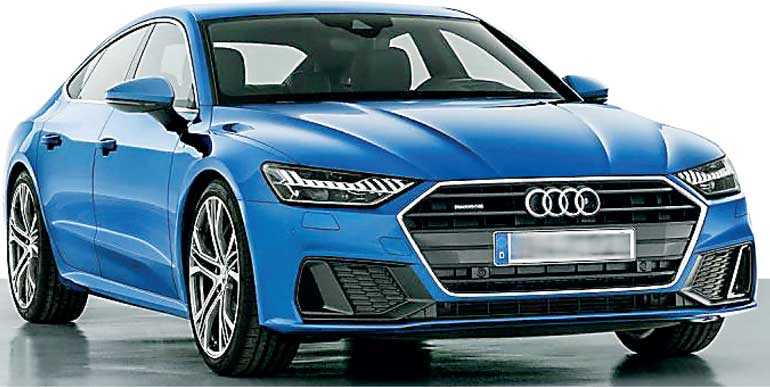 Since taking over the dealership of Audi in October last year, Drive One Ltd. has taken steps to catapult the Audi brand to unparalleled heights in Sri Lanka. The company was appointed the official representative for Audi AG Germany for sales, after-sales, and genuine parts and accessories of Audi automobiles.

Drive One Ltd. Managing Director Hiran de Silva said, "Drive One is thrilled at the opportunity to represent the prestigious Audi brand in Sri Lanka. Our primary focus is our clients and we are working towards creating long lasting relationships with them by offering the best possible service and attention to detail. Drive One is determined to make Audi the most sought after automobile brand in the country by 2020."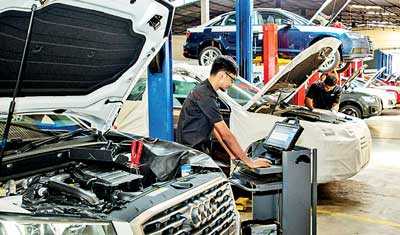 Drive One is in a unique position to provide unmatched after sales services to its clients. The company has access to Audi AG's top diagnostic information systems including after-sales support and technical assistance. This means that Drive One's technical team will have exclusive access to vehicle history, workshop manuals and technical information to perform services, software upgrades and maintenance tasks on automobiles purchased through their dealership.

Since taking over the Audi dealership last October, Drive One has transformed the brand through a number of innovative measures and investments within a short time span. This includes construction of a state-of-the-art workshop geared to provide efficient after sales service; establishing a 24 X 7 roadside assistance service; investing in employee training and expanding the workforce to ensure expert services to clients.

Drive One is on track to complete construction of an Audi AG approved 100,000 square-foot, four-storey service and maintenance facility in Wattala. The state-of-the-art facility will allow customers to receive a guaranteed after sales service in keeping with the automaker's standards related to design and quality.

In addition, since taking over the dealership, Drive One successfully handles regular shipments of Audi automobiles and ensures that smooth deliveries are made to clients. Through these milestones, Drive One has gained the trust and loyalty of its fast-growing clientele.

"We are proud of what we have achieved within such a brief period, in terms of revamping the Audi brand. Drive One Ltd. showcases a wide range of the Audi brand portfolio that is manufactured specifically for Sri Lankan roads and driving conditions, fuel quality and emission standards," stated Drive One Chief Operating Officer Anushka Polonowita. "We offer genuine products with the manufacturer's warranty and after-sales service, which means that when our clients purchase an Audi automobile from us, they can be sure of an authentic and hassle-free experience," added Polonowita.

Drive One Ltd.'s mission is to provide a customer-centric concept that will help reshape the Audi experience in Sri Lanka.