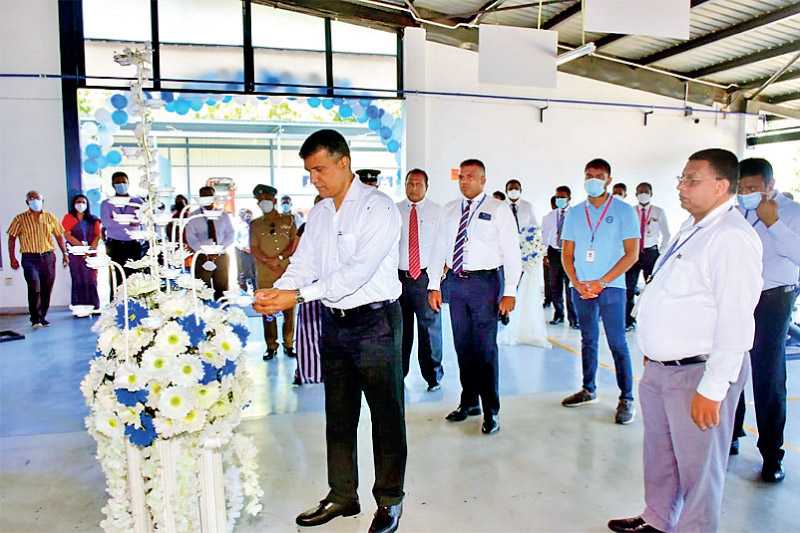 David Peiris Group Chairman Rohana Dissanayake (left) lighting the traditional oil lamp while DPMC Director (Vehicle Sales) Naalaka Madugalla (centre) and DPMC Director (Parts and Accessories) Jayantha Ratnayake (right) look on
---
David Peiris Motor Company Ltd. recently opened 'DPMC Workshop Matara', the first company operated vehicle service centre outside of the Western Province.

Located on Galle Road, Thalaramba, Kamburugamuwa, just before the Matara town, the new workshop offers servicing, maintenance and repairs for all Bajaj vehicles, KTM motorcycles as well as body wash and detailing of all types of vehicles.

DPMC currently operates a similar workshop in Madapatha, Piliyandala.

Commenting on the new workshop in Matara, DPMC Divisional Manager (Field Service) Channa Ranawaka said, "We have always invested in providing the highest levels of after sales care and technical support for Bajaj vehicles and now with import restrictions it is even more critical to maintain and service existing vehicles. This is why we are extending the services of our in-house expertise, to other parts of the country through our own workshops. We hope this workshop will be the first of many to be set up across the country."

Customers can enjoy a gamut of other services as a Bajaj Genuine Spare Parts outlet too operates from the same premises along with a branch of Riyasakwala where customers can purchase, sell or exchange registered vehicles. Also available are leasing and insurance facilities offered through related Group companies: Assetline Leasing Company Ltd. and Assetline Insurance Brokers Ltd. More information could be obtained from 0114700600.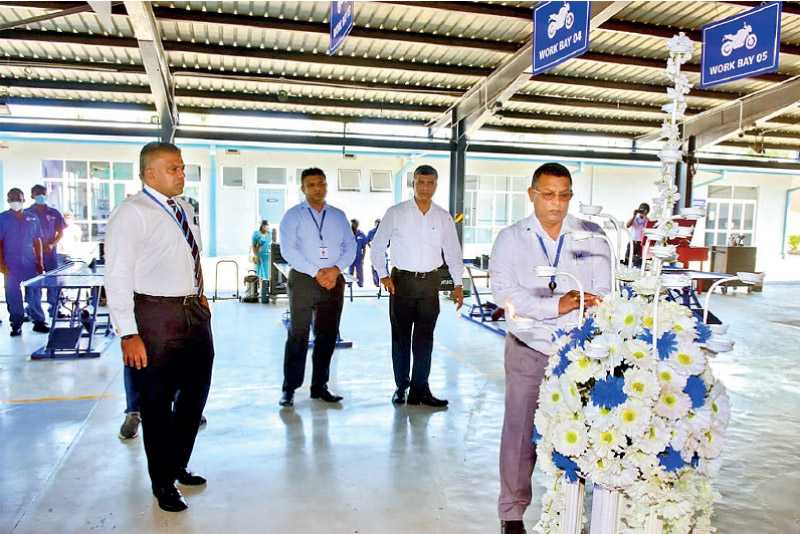 DPMC Director (Parts and Accessories) Jayantha Ratnayake (far right) lighting the traditional oil lamp while Director (Vehicle Sales) Naalaka Madugalla (left) and David Peiris Group Chairman Rohana Dissanayake (right) look on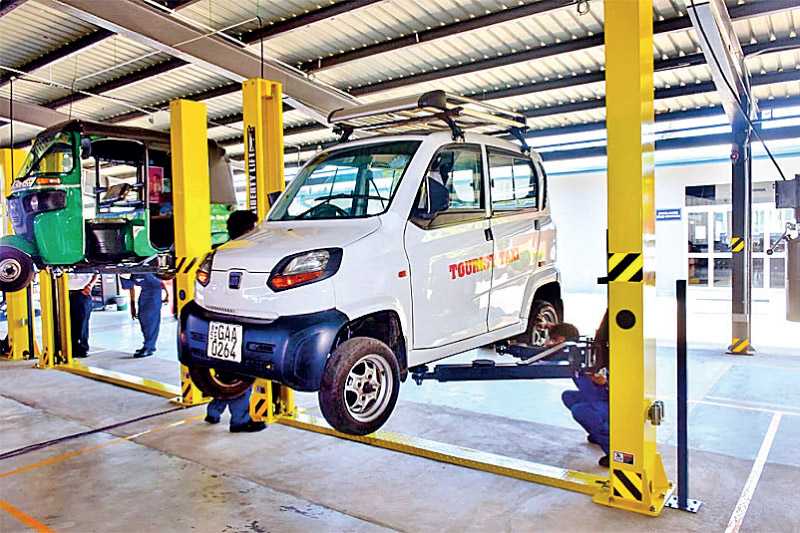 DPMC new workshop in Matara