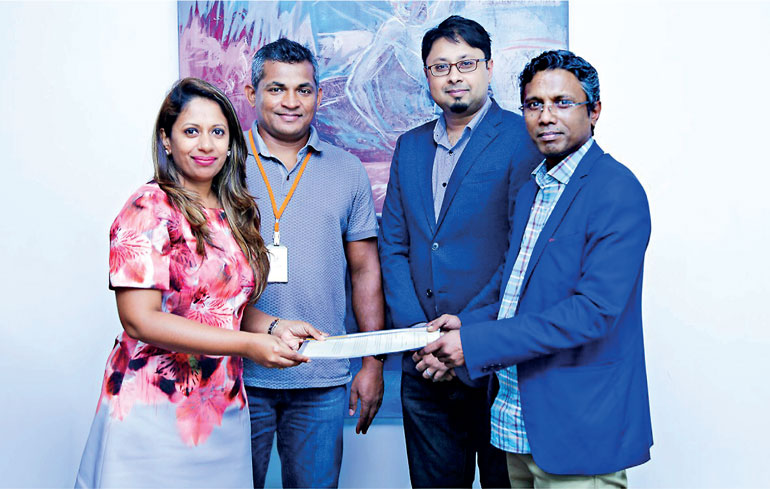 Multi-award-winning digital marketing agency in Sri Lanka, zMessenger, recently expanded its services in the region by entering into a partnership with Bangladesh-based multinational technology company, SSD-Tech.

The partnership agreement was instigated with zMessenger's vision towards expanding to the region and ideally, Bangladesh had come on top. The partnership was confirmed through an agreement which was signed between the two companies at the zMessenger Head Office in Colombo 2. Officials from both the companies were present to witness this.

Commenting on the two-way agreement, SSD-Tech President Matin Mahbubul said: "We have always considered working with Sri Lanka and conducting a mutual services exchange and after we were approached by zMessenger, we did not look back. Sri Lanka is an exciting market with immense potential in the traditional mobile arena. Very soon we look forward to work together and achieve a win-win situation that will benefit clients from both countries as well as the region."

Giving her insight on why zMessenger embarked on this venture with Bangladesh, zMessenger Co-Founder/CEO Jayomi Lokuliyana stated: "This year has been a very ambitious year for zMessenger and our vision extended towards expanding our reach to other parts of the region. Most Sri Lankan companies seek collaborations with countries mainly in the West but if we look further there is potential that is found in close proximity to Sri Lanka. Growth is broadening in Asia and after conducting preliminary discussions and identifying with positive sentiments we have found a strong local partner in SSD-Tech."

zMessenger brings innovation to business through technologies, data, creativity and aims to provide integrated solutions delivering exceptional customer experiences that are digitally led, data driven and multichannel.

Systems Solutions & Development Technologies Ltd. (SSD-Tech) is a $ 65 m company and acquires experience in providing solutions to clients ranging from for telecommunication operators, financial institutions and large enterprises. The company focuses on creating enterprise solutions that would leverage on business-critical applications for both, top and bottom-line growth.