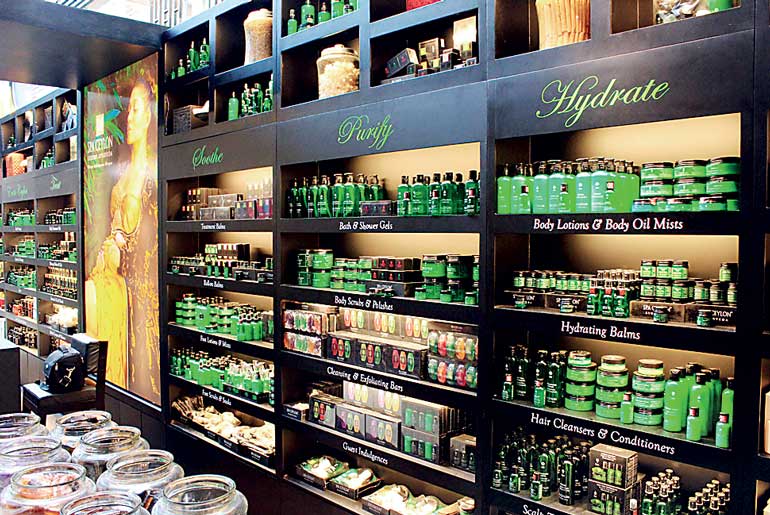 By Ruchi Gunewardene

and Lulu Raghavan

In the world we live in, being a big, well established brand is no longer a guarantee of long term success. Nokia and Blackberry are examples of large established brands that have lost their mojo in recent years. Even beyond the technology sector, small nimble brands, like Under Armour for example, are giving Nike and Adidas a real challenge.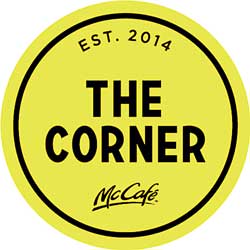 Established brands grew up in a very different environment to that which currently exists today and many have lost their relevance amongst young consumers. The new consumer prefers brands that are in sync with their aspirations, which are flexible and able to cater to their whimsical needs. The challenge for established brands is to reinvent and adjust to this new paradigm.

Being small, local, adaptable, health and environmentally conscious whilst providing unique, specialised products and services is where the growth opportunities now lie.

Brands like Uniqlo (the Japanese retail store now rapidly expanding across the world), Zico coconut water (which was quickly snapped up by the Coca-Cola Company) have emerged by differentiating themselves and by providing new and exciting options for consumers.


The Coca-Cola story in Sri Lanka

The history of Coca-Cola in Sri Lanka was in fact a microcosm of this impending global movement.

When Coca-Cola launched in Sri Lanka in the mid 1960s it quickly became a highly successful brand amongst the small urban population. However, it was never accepted in rural areas because of their preference for natural fruity flavours such as king coconut, mango, pineapple juices etc. So, whe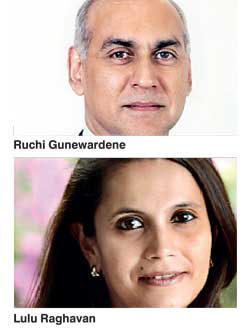 n Fanta was introduced in the early 1970s this took off and quickly became the highest selling soft drink in the country. This was followed with the introduction of Sprite in the late 1970s which took over from Fanta and became the largest soft drink brand.

Despite heavy investment behind Coca-Cola for decades, this brand lagged behind the other two, whilst the fruit and natural flavour segments (juices, ginger beer, lemonade and cream soda) flourished. The consistent mantra from Atlanta was that in order to build a soft drink culture, investment had to be made not in the other segments, but in the Cola market, based on its experiences across the Western world.

It took the company nearly four decades to realise the futility of this effort at a global corporate level. It was in the early 2000s, as niche and healthy beverages emerged that Coca-Cola realised their folly and quickly adapted through the launch or acquisition of brands like Powerade, Innocent, Honest Tea, Fuze – all on the healthy platform. Such opportunities for growth were created by small local brands.


Being small is advantageous

Small size as an advantage is an underlying theme reverberating throughout the world in every country and in every category; where consumers are demanding, unique, authentic, natural, fresh products, which are good for them and the environment.

Another example can be seen in the successful Sri Lankan brand Spa Ceylon. Based on creating products from ancient Ayurvedic formulations the brand is well poised to ride the health conscious craze, with a premium niche positioning, out flanking well established multinational brands. The challenge for big brands is regaining this trust through adapting themselves to the changing consumer. In response to falling market share and local competition, McDonalds in Australia has opened a new store called The Corner McCafe in Sydney. Set up to test new and more adventurous menus, it does away with the McDonald's branding, instead using the décor of a hipster independent café. In the UK, in yet another radical departure, McDonalds is experimenting with offering dining experiences by serving food at tables. As these brands play catch up, the challenge they face is how to regain agility. Doing so requires a very different mindset.


Act local

Wherever successful brands operate they must become truly local. The more integrated it becomes, the more successful it will be. This is true even within one country where the consumer mind set could differ by region. Consumers in say the North of Sri Lanka are very different to those in the South, or those in the cosmopolitan Western part of the country. By identifying these, one can behave less like a brand and more like a friend. This enables brands to become meaningful to smaller groups of people and more endearing.

To do so, there must be a well defined, recognisable, memorable and compelling brand persona which can adapt to these various consumers. Whilst there is a strong linkage which binds the product or service offering together, it can adapt to the different needs. Without this thread however, it becomes a series of disconnected adventures.


Start and keep the conversation

Brands need to think about how they interact with their stakeholders, be they customers, suppliers, investors, the community. The interaction with stakeholders involve the way the brand talks, and responds.

The way the brand talks (also known as the voice of the brand) can take different tones considering how the brand has been defined. That tone will change based on who is being spoken to, yet, there is a consistency, which links back to the defined brand persona.

Beyond the voice, there is the supporting visual graphics with the look and feel system of the brand, which also requires having coherence and being flexible. An excellent example of this is Google which morphs the logo for special occasions. Constant change is a big part of who they are; which is a great point of differentiation. This approach creates a media platform for a conversation to commence. Stakeholders have an expectation of the behaviour of the brand. It is in this context that the engaement commences. With clarity of what the brand is, stakeholders know what to expect and the brand needs to deliver accordingly. Engagement can be made endearing by being less serious, more joyful and creative.This way, the brand can draw out consumer's inner feelings, involving them in interactive discussions or evengames. In this way, the brand keeps a close tab on the pulse of consumers, and can quickly adapt and address them ahead of competition.



Simplicity

Brands need to curate their products and services with an effort to reduce complexity. This is key to maintaining relevance and agility.

Adding on more products or services, with more and more names is not the solution. This can cause bewilderment in a world that is already awash with information and massive choices. As brands slap on new names and extend themesleves into more areas, they soon find themselves so streched, they don't stand for anything. Unravelling that becomes very complex. An example of this is Nature's Secrets Panda baby range, which deviates from the core brand proposition.

A brand needs focus, within clearly defined parameters. By achieving this, there is profitability in limitation and there is increase of value in curation by being, simple, clear and flexible. Whilst this maybe obvious for produt and service brands it is the conglomerates that need to watch out here, because as divisions grow, they become masters of their own universe and lose touch with the core corporate brand from which they arose. This results in many different manifestations of the brand not just with the visual look and feel, but on their core values and what they represent. Many of Sri Lanka's blue chip conglomerates have fallen into this trap.

Constant reviewing and realigning is essential to maintaining consistency to the corporate, yet ensuring the agility to exploit market opportunities.

The challenge for big brands then, is to stay focused, be as close to the rapidly changing customer as possible and be as agile as a young emerging brand. It needs to embrace this paradox and live it wholeheartly.

Ruchi Gunewardene is the Managing Director of Brand Finance Lanka and Founder of STING Consultants. Lulu Raghavan is the Managing Director of Landor Mumbai.