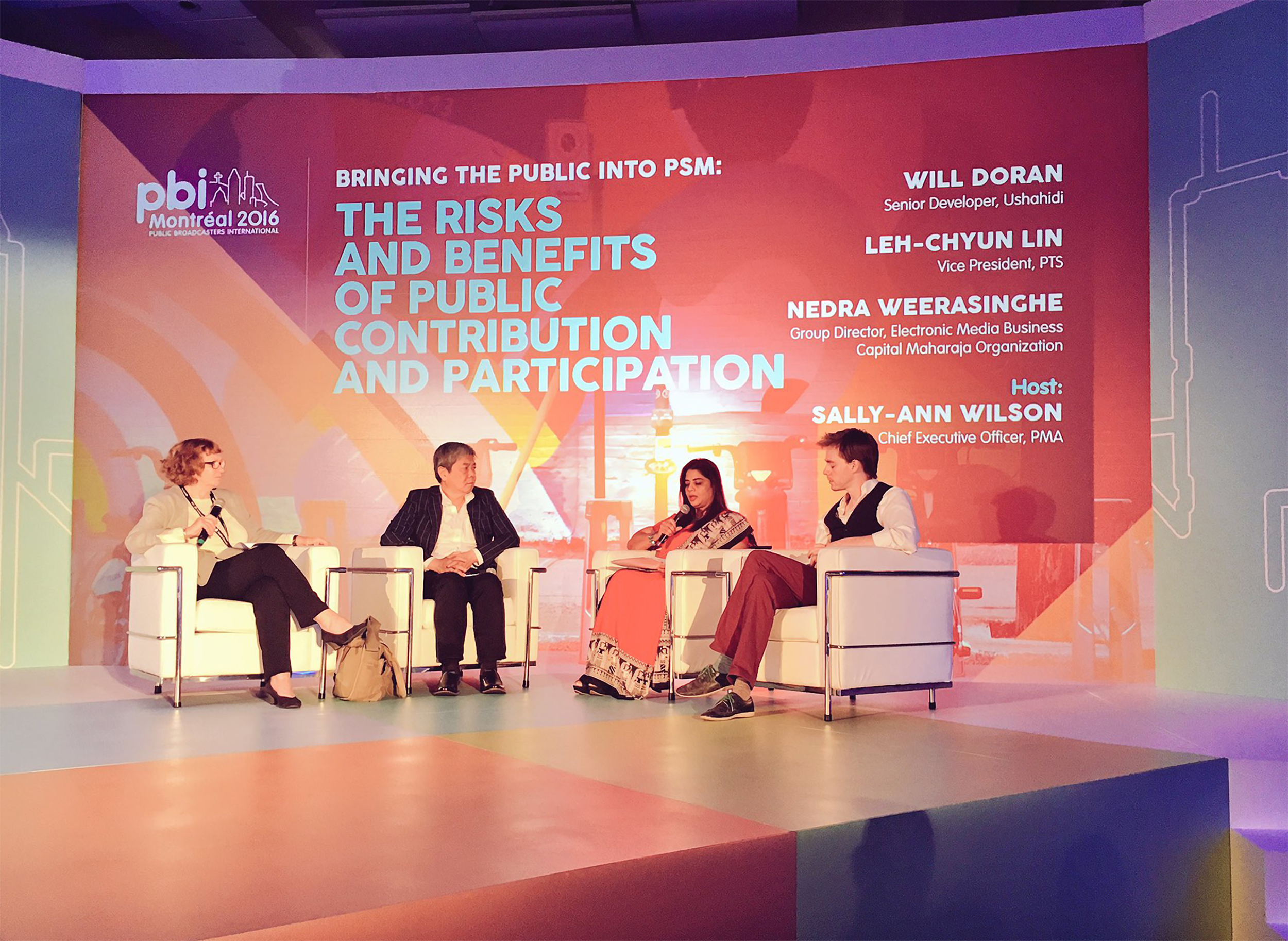 From left: PMA CEO Sally Ann Wilson, PTS Vice President Leh-Chyun Lin, Capital Maharaja Organization Group Director Electronic Media Business Nedra Weerasinghe and Ushahidi Senior Developer Will Doran
The Capital Maharaja Organization was represented at the Public Media Alliance Global Conference & Public Broadcasters International conference in Montreal, Canada recently.

The main theme was 'The Next Future: Connecting with the digital generation whose media consumption habits are influencing and reshaping business models and bringing the public into public service media."

The vision of private sector broadcasters who are engaged in public service and fresh perspectives they initiate as media leaders was highlighted.

Taking Sri Lanka's media experience global, MTV & MBC was the only Sri Lankan company invited to share their experiences through the 100 day 'Gammadda' program and was represented by Nedra Weerasinghe, Group Director Electronic Media Business, The Capital Maharaja Organization Ltd.

Addressing the forum she spoke on 'The Fourth Wave in Media' where Chairman and Managing Director Rajamahendran's vision and foresight to recognise the next level of change in media brought about initiatives such as the 'U Reporter' and 'Gammadda' programs by News 1st.

Through understanding, staying relevant to and engaging with its audiences these unique media initiatives are moving like wildfire creating positive change for rural Sri Lanka where citizen engagement has been at the heart of what it does.

The Public Media Alliance (PMA) is the largest global association of CEOs and media leaders that meets annually to offer knowledge exchange, advocacy research training and support for public media worldwide.