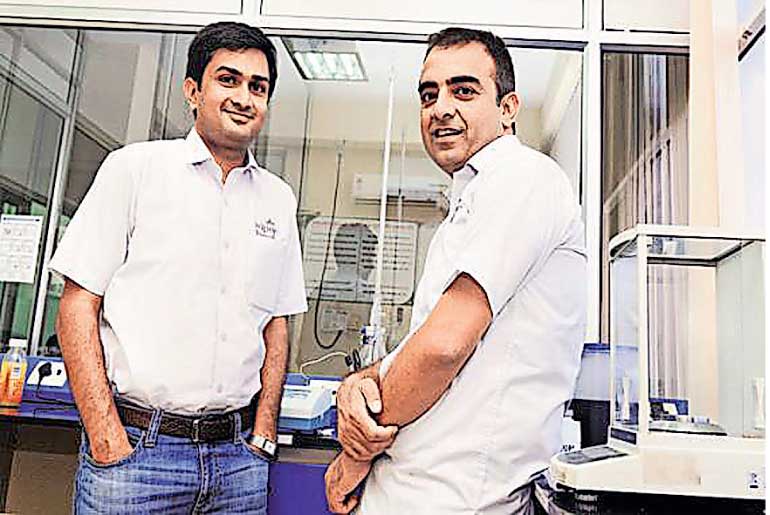 Hector Beverages co-founders Neeraj Biyani and Neeraj Kakkar
India's Paperboat, Rivigo and Flipkart amongst world's most innovative brands featured in Breakthrough Brands of 2017 Report
Ashish Mishra, Managing Director, Interbrand India, recently in Colombo for the rebranding of HNB by global giant Interbrand and Sri Lankan brand consultancy MND, emphasized the need for Sri Lankan brands to breakthrough into global markets.

"It is necessary for Asian brands outside of Japan and South Korea to view the brand as a strategic and long-term investment rather than a cost," said Mishra. "Brands are assets that require long-term management and planning. When organizations develop a brand platform and brand architecture that lays the foundation for all marketing activities, they shape perceptions in a coordinated and consistent manner, and create greater impact and operational efficiencies at the same time."
Mishra also stated that with increasing globalization, Asia has many global brands as their primary competition in the domestic market. "If Sri Lankan or Indian brands have to do well, they must win against the global brands operating in their markets. That success then needs to be replicated in outside markets."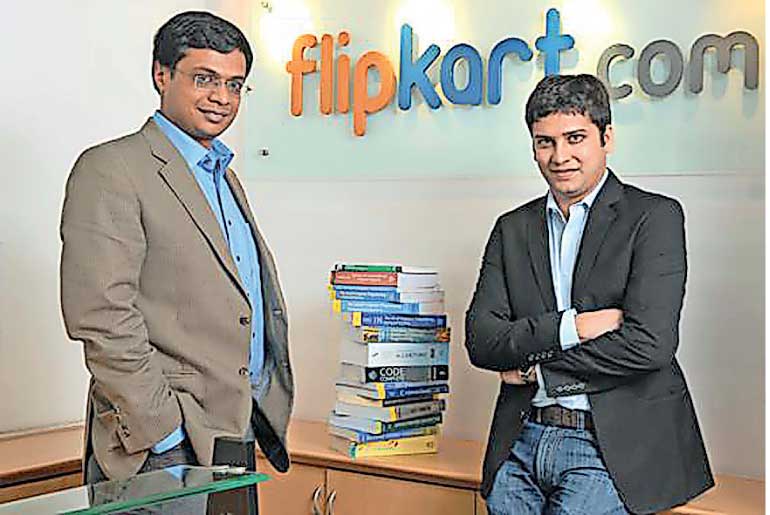 Flipkart founders Sachin Basal and Binny Bansal
Mishra's comments came on the eve of the launch of Interbrand's second Breakthrough Brands report in partnership with the New York Stock Exchange (NYSE), Facebook and Ready Set Rocket which recognizes 40 next-generation, disruptive brands that define progress and the potential to grow. The report complements Interbrand's annual Best Global Brands report – the most prestigious ranking of the 100 most valuable brands globally – by putting a spotlight on emerging brands that are affecting change and embodying growth.
After analyzing over 350 submissions from global influencers and open public submissions, 40 brands were selected as this year's Breakthrough Brands, amongst which India's start-up poster-brand Flipkart and technology-enabled logistics start-up Rivigo have been featured. Non-carbonated and energy drinks brand Paperboat marketed by Hector Beverages has also been mentioned as one of the world's most innovative brands, prioritizing craftsmanship and personalization with an authentic and differentiated story that is appealing to the rising middle class consumer in APAC countries.
Flipkart has a staggering valuation of US$ 11,600 million and a funding of US$ 4,550 million. The Bangalore based brand has become a hallmark of growth in Asia. It has changed the e-tail landscape in India, providing access to goods in both urban and rural communities at prices that were once unimaginable. Flipkart is also investing in payment and retail tech across the continent, making it one of the region's biggest Breakthrough catalysts. The brand is set to break through globally with its recently received US$ 1.4 billion in funding.

Indian logistics brand Rivigo has been valued at US$ 1,880 million and its funding is recorded at US$ 114.9 million. According to the Breakthrough Brands report, Rivigo isn't just about logistics; it improves the working lives of the people behind its delivery fleets by using big data, IoT sensors, and AI to monitor and manage driver stress and fatigue. With a team of top data scientists, Rivigo is creating systems that increase distance covered and improve turnaround times up to 70 percent – driving productivity for both its people and clients.
"Asian brands like Toyota and Samsung, which Interbrand has partnered and built over the decades, have understood that brand building is a strategic investment that requires long-term planning," said Mishra. "They have understood what customers want and developed products that meet those needs. And they have created an internal culture in which each employee understands their role in contributing to the success of the brand. If Sri Lankan brands do the same, the opportunities are limitless."
This year's report divides the Breakthrough Brands of 2017 into seven key insights: "The working future", "From lifehacking to better living", "Not-so artificial intelligence", "Meaningful mobility", "Funding change", "Experiences on demand", and "Health in your hands".

2016 Interbrand Breakthrough Brands Website
To learn more about these insights, and the 40 brands highlighted in the Interbrand Breakthrough Brands of 2017 report, please visit interbrandbreakthroughbrands.com. A downloadable report is available.