In 2016, Shevanthie de Alwis was adjudged by the world market in congress as one of the world's 100 most influential marketers. Not an easy feat to achieve in a global arena, where markets morph at lightning speed, giving even the most experienced only a split second to make it or break it.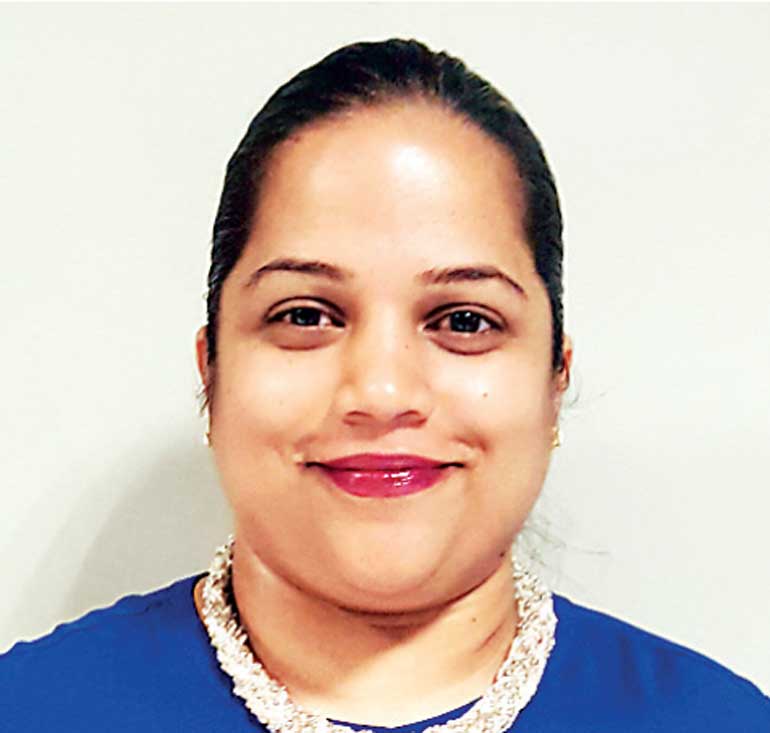 Shevanthie de Alwis
Shevanthie fell upon marketing quite by chance. Her first love, when she was a child, had always been law. But she made a tough personal call for her future. "So I sort of tripped over marketing," were Shevanthie's very words. However, that trip seemed to have landed her very strongly on her feet as she embraced marketing. And her creativity and energetic personality found a playground.

After completing her studies at Holy Family Convent Colombo, Shevanthie stepped into the professional world by joining a bank. There, she impressed her panel of interviewers and soon made her mark as an accomplished young professional. However, Shevanthie's journey in marketing was to begin elsewhere. Having being told that she would have to wait for at least four years for even a glimpse of a promotion, Shevanthie spread her wings and took flight.

Her new adventure took her to MAS Holdings. When she interviewed with MAS Holdings, she had only seen this name on cheques she had processed during her banking career. As fate would have it, Shevanthie's potential was spotted by MAS Holdings and she was on her journey.

She began her career at MAS Holdings as a merchandiser. Work was worship to her and her dedication and determination gave her the strength to reach new heights. She became a business head at MAS and was given the responsibility of networking with global customers and developing new business. Shevanthie was always the go to person for business development as they always knew she would never stand down without securing business.

Shevanthie continued to excel at MAS and became the head of supply chain of the fabric cluster for 'Rapid' business, a critical strategic business unit that worked around a business model that reduced lead times and thus reduced time to market. Her business acumen, creativity and strong work ethic led her to spearhead some of MAS' critical teams during her 14 years and 6 months tenure.

Shevanthie is a calculated risk taker and a keen lateral thinker. She is always ahead of her game and has the ability to pre-empt the competition's behaviour in the business arena. She must be admired for her personality as she is never one to praise her own achievements, which is rarely seen in today's business world. Shevanthie has a very positive outlook to life and this has allowed her to inspire many people she has come across while on her journey. She builds strong relationships with people from many walks of life and diverse professional arenas. Her humility is noteworthy as she has never forgotten where she began her career and is always thankful to those who gave her the opportunity to grow.

Now come to a time where Shevnathie was ready to sail away from the world of apparels into an industry that was completely alien to her. Shevanthie became the Chief Marketing Officer for Dankotuwa Porcelain, a world-renowned porcelain manufacturer for some of the world's most prestigious brands.

Her new career path stands as a testament to her ability to adapt, evolve and succeed in any industry she chooses to step into. Shevanthie saw the potential Dankotuwa Porcelain had and took this brand to the world, where today, it stands in its own right as a force to be reckoned with. From being a manufacturer, standing in the wings while other brands take centre stage, today, Dankotuwa Porcelain turns heads at global porcelain fares as a formidable brand. "I saw the exciting possibilities of bringing a Sri Lankan Brand to the world when I joined Dankotuwa Porcelain. It has been an exciting adventure for me. I am also thankful for a great team that I have the privilege of working with," said Shevanthie.

Today, Shevanthie is an accomplished young woman in the global business arena. She is driven and she is focused. She is a formidable marketer.