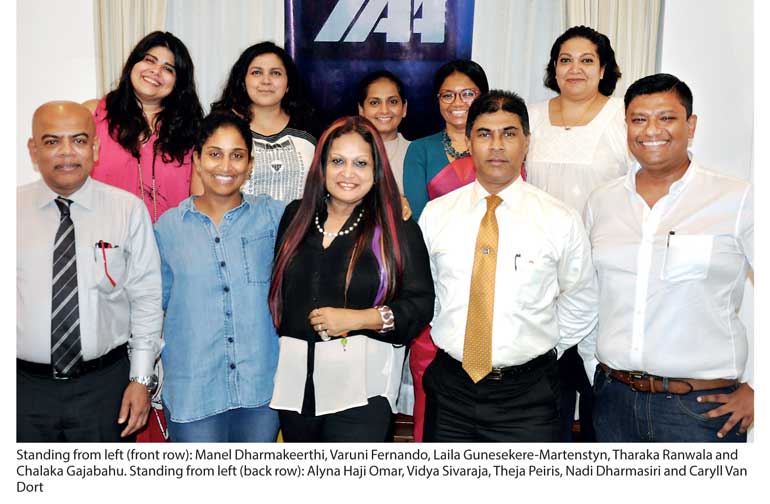 A galaxy of experience and star performers from this year's dynamic new IAA board. Unanimously elected as President for the third time running was DentsuGrant Vice President, Laila Gunesekere-Martenstyn, a legendary name in the advertising industry.

Banking veteran Tharaka Ranwala, Senior Deputy General Manager – Consumer Banking at Sampath Bank, was elected 1st Vice President. The vivacious, Joint Managing Director of Triad Advertising Varuni Fernando is now the 2nd Vice President.

For the first time on the Board of the IAA, Ceylon Newspapers Ltd. Director Sales and Marketing Manel Dharmakeerthi, a respected media person, was elected as Secretary. Media Monkey Director Chalaka Gajabahu with varied experience in advertising, media and marketing is now the Treasurer.

The Directors on the Board include: Nadi Dharmasiri, Head of Marketing – Sampath Bank PLC; Alyna Haji Omar, CEO – JWT Sri Lanka; Theja Peiris, Group General Manager Marketing – Ceylon Biscuits Limited; Vidya Sivaraja, General Manager Marketing, Sri Lankan & Indian Subcontinent – Fonterra and Caryll Van Dort, Director – MSL Group Sri Lanka. With such a stellar group of award winning star performers the IAA can look forward to an action packed year of activities which will include the much-awaited Integrated Mantra.