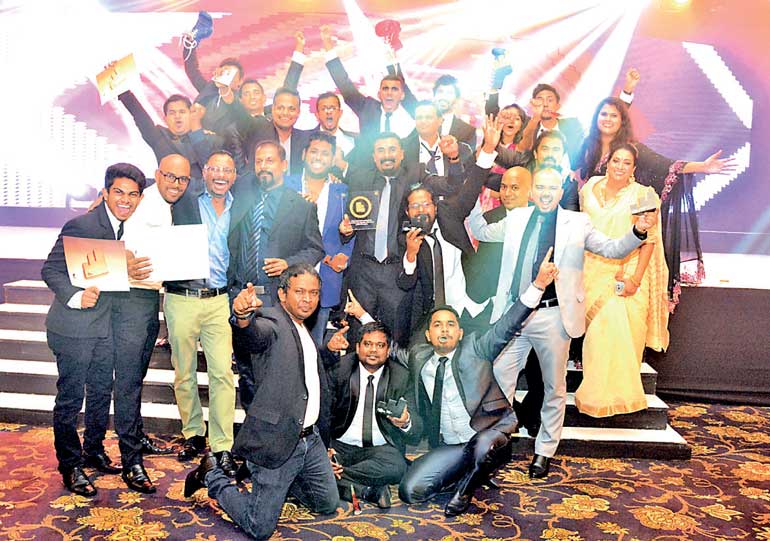 MullenLowe Sri Lanka was recognised as the 'Most Effective Agency of the Year' on the back of its impressive awards tally at the Effie Awards ceremony held recently. The ceremony, which was held at Waters Edge, saw the global network agency win across several diverse categories. MullenLowe bagged metals for Marmite, Knorr and LOLC and finalist awards for Fair and Lovely Max Fairness, Vaseline Healthy White and Vim.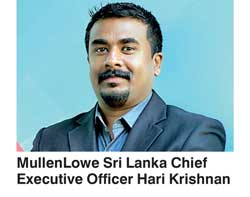 "Creativity has only one purpose in advertising and that is effectiveness. And no agency network believes in that more than MullenLowe. Proof of that is the fact that we have been the highest ranked in the Global Effie Index consistently for the last few years. So it is a matter of great pride and honour that we have been recognized for effectiveness in Sri Lanka as well. We would like to thank all our client partners who have supported and encouraged us on this journey," said Hari Krishnan, Chief Executive Officer of MullenLowe Sri Lanka.

MullenLowe won a Gold in the 'Packaged Food' category for Marmite, a Silver in the same category for Knorr, a Bronze in the 'Finance' category for LOLC and three Black Effies for Fair and Lovely Max Fairness and Vaseline Healthy White in the 'Beauty' category and Vim in the 'Detergent' category. MullenLowe was also the secondary agency in the 'Media' category for Sunlight which won a Gold Effie.

"These awards further underscore our belief that effective marketing communications engage consumers by leveraging on insights drawn from everyday life. Each of our campaigns is built around a single key insight with all channels of communication and engagement chosen based on its relevance to this insight. In the case of Marmite we saw that the brand was polarising – people either loved it or hated it.

"What we wanted to do was give those that loved it new reasons to love the brand and in turn spark interest amongst those that haven't tried it. To do this we looked at what made the product truly unique from other packaged foods. The conclusion we arrived at was its versatility – it could accompany any type of food adding an extra complexity of flavour. This led to our big idea: transform regular dishes to magical dishes with Marmite. To bring this idea out creatively we introduced mite-combos such as koththu-mite and roti-mite. These were everyday foods improved with the inclusion of Marmite. Similarly with Knorr and LOLC we built campaigns around key insights that resonated with the consumer then used the relevant channels of communication to convey this truth to our audience and engage with them," said Krishnan.

A global symbol of achievement with award programs honoring effective marketing communications in 42 countries and six regions, the Effie Awards have been held in Sri Lanka in partnership with the Sri Lanka Institute of Marketing (SLIM) since 2008.

MullenLowe Sri Lanka has had a successful history of over two decades in Sri Lanka during which it has helped build an enviable array of powerful brands. The agency's unique creative approach has helped brands create a strong connection with consumers across age groups. And in addition to being the first agency to be voted as a Super Brand in Sri Lanka it is also the only agency to have two of its campaigns included in the University of Colombo's MBA program as significant case studies.