MullenLowe has announced the appointment of Thayalan Bartlett (Barty) as the CEO for its Sri Lanka operations.

Thayalan's appointment comes on the back of Hari Krishnan's appointment as President – South at MullenLowe India.

MullenLowe Sri Lanka (formerly Lowe LDB Ltd.) has a portfolio of global and local clients in Sri Lanka and was also chosen the Effie Agency of the Year for 2015.

Thayalan hails from Colombo, Sri Lanka and has trained and worked across markets in Sri Lanka, Malaysia and Indonesia. He started off as a rookie at J. Walter Thompson (JWT) where he worked for over two decades eventually heading the Sri Lanka operation as CEO and its Indonesian office as Chief Operating Officer.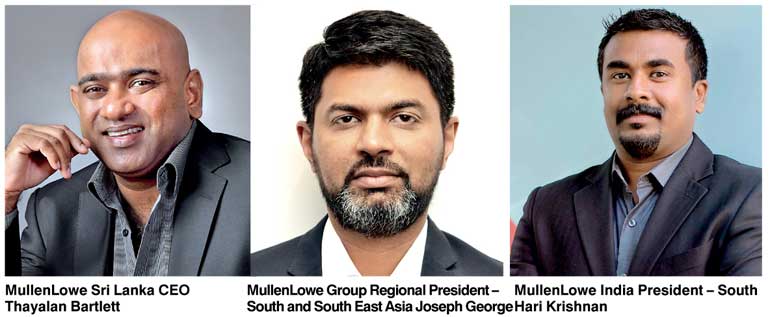 He has worked across categories and regions in FMCG, Cellular Technology, Leisure and Hospitality, Automobiles and Property Development. His clients included Nestle, Dialog, GSK – Sri Lanka, Unilever – Sri Lanka and Indonesia, Indosat, Indofood, Unicharm, OT Group, Ford, Mazda and Megasari in Indonesia.

Commenting on Thayalan's appointment, MullenLowe Group Regional President – South and South East Asia Joseph George said, "Our operations in Sri Lanka have undergone a transformation and there is a great momentum in terms of creative work and new business wins. The operation is poised for a leap and IPG has made significant investments into the business to enable this. Thayalan brings with him the right blend of experience and market knowledge which is precisely what we require to take our operation into the next level."

Thayalan said, "I could not have asked for a better launch pad on my return to Sri Lanka. MullenLowe Sri Lanka is at a terrific inflection point with a fantastic portfolio of clients across different product categories. I've always been an admirer of their philosophy of 'Populist Creativity' and I look forward to partnering with the fantastic team at MullenLowe in creating more success stories for brands in Sri Lanka."