Marketing professional Dilshan Perera was listed amongst the Most Influential Marketing Leaders at the World Marketing Congress held in India in Association with CMO council USA.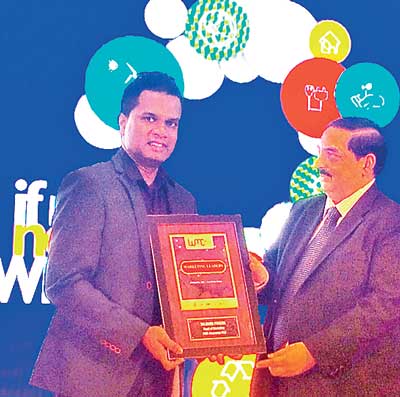 This recognition is the result of an intensely research process undertaken by the research cell which consists of post graduates in history and management with a combined 100+ research experience post their studies and reviewed by a jury comprising of senior professionals from across the Globe. The criteria adopted in this case are: Marketing Competencies, Strategic Perspective and Future Orientation, Track Record, Integrity and Ethics and Commitment to Sustainability.

Dilshan counts over 12 years of experience in the field of marketing and brand management with leading brands in the country and awarded many local and international recognition for his contribution of brand building over the period of time.

Dilshan is an active proponent of digital marketing and also a trainer, visiting lecturer and consultant at several higher education institutes in marketing and management.

Dilshan graduated from the University of Kelaniya with a Bachelor's degree in Business Management (Marketing). He is a Chartered Marketer and a member of CIM UK and SLIM and Completed his MBA at PIM (Postgraduate Institute of Management) – University of Sri Jayawardanepura.