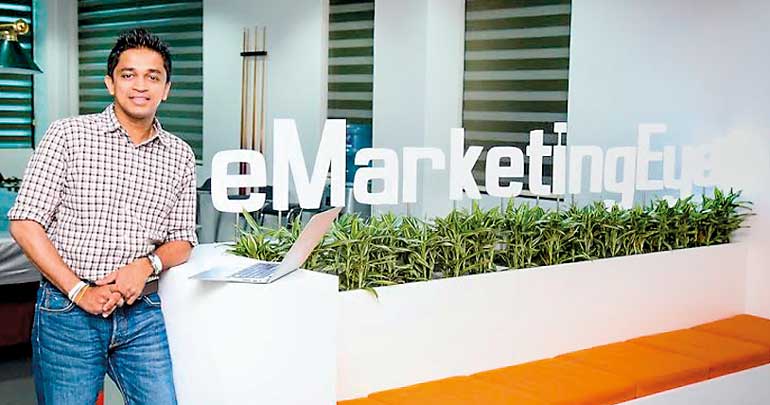 A proud moment for one of the leading Online Marketing Agencies in Asia, eMarketingEye (http://www.emarketingeye.com/)recently celebrated its 9th year of success in the Digital Marketing industry. Specialising in the Online Marketing for the Travel and Hospitality sector, eMarketingEye has established itself as the sought after Digital Marketing Agency by Hotels and Travel/Tour operators.

Today, the company offers a complete end-to-end solution from Website Development, Search Engine Optimisation, Search Marketing and Social Media solutions along with Customised Online Reservation Systems (Internet Booking Engine)for the Travel/Hospitality sector. Maintaining its core values of providing clients with the latest online marketing strategies and expertise, the company prides itself from improving the clients online visibility, increasing online bookings and revenue and helping a brand stand out in an otherwise cluttered digital landscape.

Serving some of the world's best loved brands in hospitality trade, eMarketingEye provides total online strategy and solutions for Jetwing Hotels, Aitken Spence Hotels, Cinnamon Hotels, Theme Resorts, AVANI Hotels & Resorts, Cantaloupe Hotels, Uga Escapes as well as international brands such as The Ascott Limited, Berjaya Hotels & Resorts, InterContinental Hotels Group (IHG), Anantara Hotels, Resorts & Spas, COMO Hotels and Resorts, Starwood Hotels and Oaks Hotels & Resorts to name a few.

The company's continued commitment has shown its results in the many successful campaigns and website development projects which have also been recognised by Independent International Awarding Bodies such as Adrian Awards, Google, Interactive Media Awards, W3 Awards, Web Awards, Ad-Tech Awards, Communicator Awards, Impact Awards and NBQSA Awards all counting to more than 70 awards in the last 9 years. eMarketingEye is also a Google Adwords partner as well as a Google Analytics certified partner.

Coinciding with its 9th year anniversary, eMarketingEye has extra reason to celebrate this year as it expanded its current office premises to a newly constructed floor. Located within the same building, this new floor was officially declared open on 29 January 2016 and was created to accommodate its ever increasing team which now will serve more clients not only in the Travel and Hospitality sector but also in other verticals. Creating a work-friendly environment where staff can, not only work hard, but play hard too, this contemporary space comes with facilitiesfor rest and recreation. The new office space sets the stage for the innovative new developments in the pipeline for 2016, the pivotal and no doubt exciting 10th milestone year for eMarketingEye.

eMarketingEye is an award winning online marketing agency offering end-to-end solutions from Website Development to performance driven Search Marketing and Social Media solutions. The agency has successfully managed over 400 client engagements for some of the world's best loved brands.