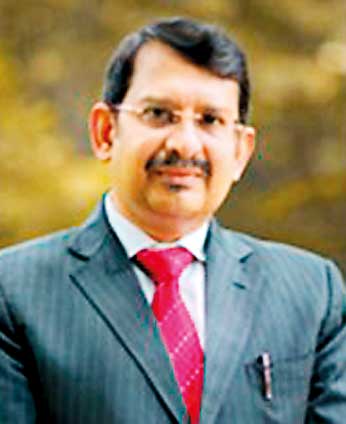 The 16th Annual Conference of the Chartered Institute of Marketing Sri Lanka is scheduled to be held on 28 and 29 June under the theme 'Disruptive Innovation'. The conference will be inaugurated on Tuesday, 28 June at 6:30 p.m. and the technical sessions will be held on Wednesday, 29 June from 9 a.m. to 5 p.m. at Waters Edge Battaramulla.

This annual event featured eminent speakers over the past years such as Prof. Al Ries, who's known to be the father of Branding and Positioning, Laura Ries, Prof. Jochen Wirtz and Prof. Malcolm McDonald. Each year the conference takes place under different themes.

The purpose of the CIM Sri Lanka Annual Conference is to congregate the professional and business community of Sri Lanka to one forum in order to share current/topical themes in marketing through a panel of international and local experts whilst providing a networking opportunity and highlighting the important role of marketing as a profession that drives business success.

Commenting on the initiative, CIM Sri Lanka Chairman Sanjika Perera stated, "It is important for marketers and businesses to be inspired and be guided on how to be innovative in gaining competitive edge. They need to question the fundamentals of the traditional business models and think out of the box. Therefore the topic Disruptive Innovation will add immense value to the decision makers of any organisation."

Unilever Sri Lanka Chairman Carl Cruz will be the Chief Guest at the event and the Guest of Honour would be Chartered Institute of Marketing Chief Executive Chris Daly.

CIM Sri Lanka prides itself for being the first international branch of CIM UK and comprises of the largest number of students and members of CIM outside the UK. Celebrating its 20th anniversary the regional institute has campaigned constantly for greater recognition and excellence in the marketing profession in the country through education, training and development.

Profile of the

keynote speaker

Under the overarching theme of disruptive innovation, Dr. Prafulla Agnihotri will be the keynote speaker of the event. Dr. Agnihotri holds a Master's Degree in Management Studies (M.M.S.) and Ph.D. in International Marketing Strategy area from Jamnalal Bajaj Institute of Management Studies, Mumbai. He has about 10 years of experience in the industry – in sales, marketing and training, and over 15 years of experience in academics. He is the founder director of IIM Tiruchirappalli, Tamilnadu, India. Before taking over the current post, he was a Professor in marketing group at Indian Institute of Management (IIM) Calcutta.

He teaches courses in Marketing Management, International Marketing, Services Marketing and Strategic Brand Management. His major research interests are in Brand/Marketing Audit, International Marketing Strategy and Global Competitiveness areas. Currently, he is researching on the role of home country government in promoting the global competitiveness of the firms emerging from that country. He has over twenty research papers published in several refereed reputed journals and magazines at national and international levels.

He has co-authored a book titled Principles of Marketing, with Philip Kotler, Northwestern University, USA; Gary Armstrong, University of North Carolina, USA and EhsanUlHaq, Lahore University of Management Sciences, Pakistan which has been published by Pearson Education (Prentice Hall).

As a professional corporate trainer, he has been conducting corporate training programs for over 15 years and has conducted several programs in sales, marketing, strategy, customer care and CRM areas. He has so far conducted his training programs and workshops in India and France.

He was declared the Best Teacher in Marketing Management at 16th Business School Affaire and Dewang Mehta Business School Awards in September 2008 and was awarded the Best Professor in Marketing award at the Asia's Best B-School Awards by CMO Asia on 23 July 2010 at Singapore. Prafulla Agnihotri was awarded with the 'Bharat Jyoti Award' for his exemplary services in the education sector by India International Friendship Society.