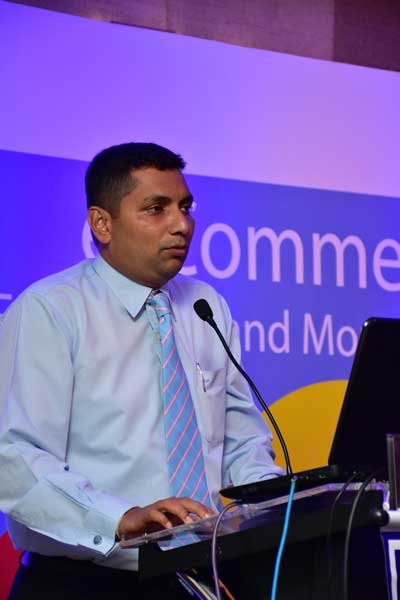 Chartered Institute of Marketing

Sri Lanka Chairman Sanjika Perera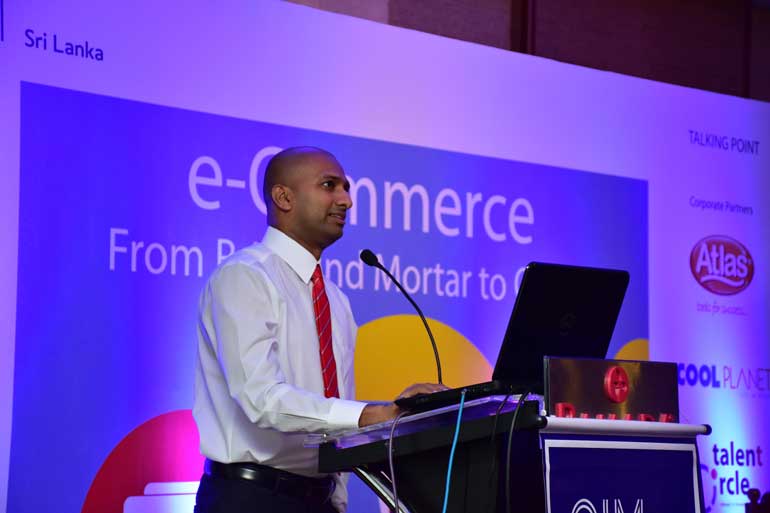 Dulith Herath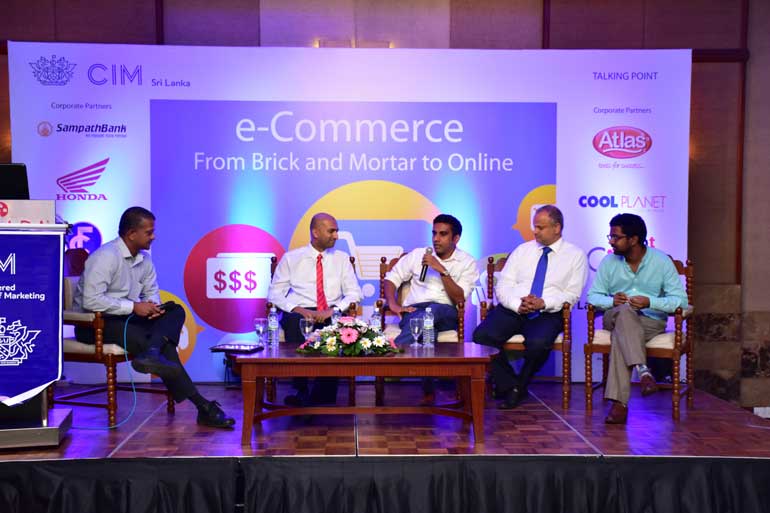 Panellists at the Panel Discussion
The Chartered Institute of Marketing Sri Lanka Region (CIMSL) concluded its fifth Talking Point for this year titled 'e-Commerce: from Brick and Mortar to Online' at the Ramada Colombo with nearly 100 marketers and corporate executives attending.

The keynote speaker at the program was Dulith Herath, CEO/Founder of Kapruka, Sri Lanka's largest online shop. The panel discussion was moderated by Sanjay Mendis, co-founder of 230 interactive digital media creative agency and the veteran panellists for the discussion were Fariq Cader Vice President of Digital Services at Dialog Axiata, Lahiru Pathmalal CEO of Takas Ltd., and Indrajith Samarajiva founder of YAMU including Dulith Herath.

The keynote speech given by Dulith Herath shared valuable insights on important elements of e-commerce such as order fulfilment, cash on delivery, free and easy returns, and how it should be practiced with reference to the Sri Lankan context. He emphasised the importance of focusing on the bottom line of the business and how thriving innovation is the key to success. 'Innovate or die' he mentioned as his belief is that innovation is imperative in today's business context which is a moving escalator with ever-changing customer expectations and competitors constantly catching up and threatening to take away your business. But innovation efforts require a very different, more entrepreneurial risk-taking mindset. He also shared a few tips on how to convert your mistakes into valuable business opportunities and create a mental connection between the brand and the customer.

Finally the lively and informative panel discussion on online marketing would certainly have benefitted many marketing strategists, CEOs and entrepreneurs. Presentation of tokens and concluding thoughts were given by Sanjika Perera, Chairman, CIM Sri Lanka region. Sujith Silva, Head of Membership Development extended a vote of thanks to mention the support received from the sponsors and the marketers and corporate executives to make this event a success. Sampath Bank, Honda, First Capital, BSC Colombo, Atlas, Cool Planet, Talent Circle, Lankan Global, Bigbon were the corporate sponsors for this event.