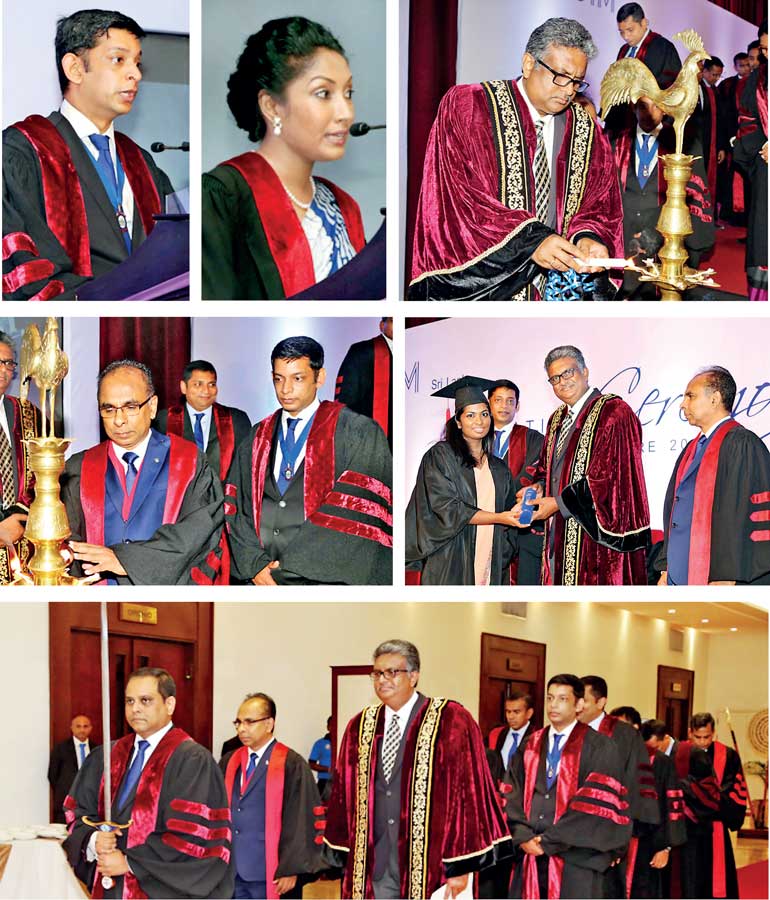 The Chartered Institute of Marketing Sri Lanka concluded its graduation and the membership investiture for the year 2017 recently. CIM Sri Lanka marked its 25th graduation ceremony recognising 134 students who completed their Postgraduate Diploma in Marketing during April, July and December 2016. The number of graduates increased by 32% this year, compared to last year's number of graduates. Eight Sri Lankan prize winners were felicitated while 10 Members (MCIM) were inducted at the event.

The event was graced by Professor Sampath Amaratunge, Vice Chancellor of University of Sri Jayawardenepura. Prof. Amaratunge counts over 25 years of service as an academic at the University of Sri Jayewardenepura. He has published more than 50 articles in international and national refereed journals and proceedings.

Addressing the gathering, Brian Selvanayagam, Chairman Sri Lanka congratulated all the CIM graduates and said, "CIM membership is an invaluable resource for your career. I urge you to take advantage of the CIM network, its resource base and be a part of this community that consist of professionals who are decision makers and leaders of both public and private sector organisations in Sri Lanka and abroad."

Professor SampathAmaratunge, Vice Chancellor of University of Sri Jayewardenepura stated, "CIM Sri Lanka plays a pivotal role by producing highly competent marketers thereby significantly contributing to wealth creation for the nation in many ways including International Trade."

Commenting on the importance of the marketing profession he added, marketing is one of the most exciting, competitive and fast moving professions and it is at the heart of any successful business strategy. Great Marketers are great leaders, leading their organisations forward.

Dilini Rathnayake, Head of Education, CIM Sri Lanka presented the Education report for the year 2016/2017 which consists of activities for student development, new registrations, career guidance exhibitions and new initiatives.

The CIM Sri Lanka is the first international branch of CIM UK and comprise the largest number of members, both professional and students of CIM outside UK. The regional institute has always campaigned for greater recognition and excellence in the marketing profession in Sri Lanka, through education, training and development.