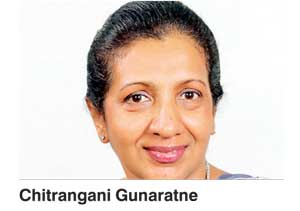 Chitrangani Herat Gunaratne has been recently appointed as a Member of the Board of Trustees for the Chartered Institute of Marketing (CIM).

Chitrangani Herat Gunaratne, Dip M, FCIM, MBA, Chartered Marketer, has been an active member of the CIM Sri Lanka Regional Board since 2003, and held the office of Chairperson in the years 2011 and 2012. Under her dynamic leadership she developed the Sri Lankan chapter to be a vibrant entity through myriad of activities, thereby popularising the study and practice of marketing, providing visibility to its members and propelling it as a value-creating discipline within organisations.

During her tenure she was instrumental in establishing and developing the 'Student Arm' and the first ever student conference was launched contributing immensely towards building productive links with the student community.

Having commenced her career in banking at HNB nearly three decades ago, she moved over to marketing at ANCL and later into retail marketing at Richard Pieris Distributors and Cargills Ceylon PLC. She then assumed the position of the Chief Executive Officer at Alpha Industries and successfully led her team to record exceptional results within a short span of time.

In 2008, she joined Quantum Consumer Solutions – a specialised qualitative market research company, as the Senior Vice President and subsequently as the Senior Business Consultant, she currently works with many corporates and institutions providing 'consumer insights' and 'strategic direction' to products and brands of local as well as international repute.