The Chartered Institute of Marketing (CIM) Sri Lanka will be hosting its third CIM CEO's Breakfast Forum for this year on 16 November at the Liberty Ballroom, Ramada Colombo from 7:30 a.m. onwards.

It will bring together top business leaders, CEOs, CIM fellow members and senior corporate executives and is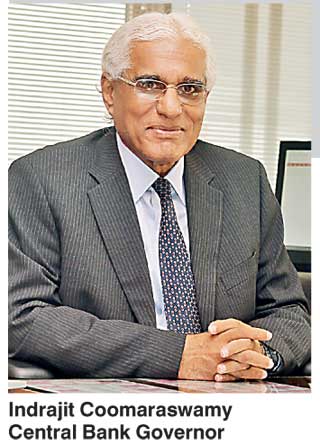 organised with the objective of highlighting emerging themes in marketing/business and discuss best practices to support strategic decisions for the future. This forum will be a platform for participants to share and exchange key insights which would help them in making decisions in their own organisations.

The speaker at the forum will be, Central Bank of Sri Lanka Governor Dr. Indrajit Coomaraswamy. He joined the Central Bank of Sri Lanka in 1973 as a Staff Officer and served as such for 16 years in its Economic Research, Statistics and Bank Supervision Divisions until 1989 and he was seconded to the Ministry of Finance and Planning between 1981 and 1989 to advise on Macroeconomic issues and Structural Reforms. Dr. Coomaraswamy, widely experienced nationally and internationally in both Public and Private Sectors was appointed Governor of the Central Bank of Sri Lanka on 4 July 2016.

CIM is the largest community of professional marketers in the world with 100 years of heritage delivering education, membership and insight offerings to the marketing and sales profession. As the leading professional body for Marketing CIM places great emphasis in bringing together programs that are topical and relevant targeting the members and the entire business community.