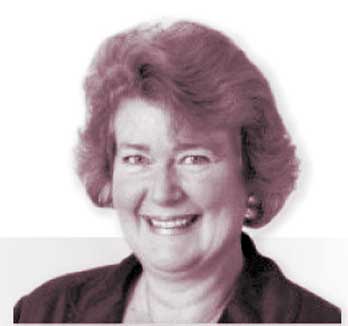 There are few people in this world of whom it can truly be said, "They know their subject inside out."

Fortunately, for Sri Lanka, Shane Redding is one of them.

And she'll be giving her first – and only seminar on 'Business-to-Business – Marketing Automation' at the Hotel Taj Samudra on 17 March.

Shane is UK Educator of the Year at the IDDM in London as well as Consultant to many international companies where she advises on B2B marketing. And with an impressive track record behind her, Sri Lanka is indeed fortunate to have persuaded her to stop off and impart her knowledge and wisdom.

The hottest topic around

It might sound like an uninteresting topic but it's one of the hottest around, especially if you have a social media site or communicate with your customers.

Think of the man hours currently spent segmenting your audiences and making sure they receive the right message; or the frustration of having to manage individual responses to customers whether local or international.

We've all seen how marketing has exploded in the digital sphere in the last five years, but what we may not have seen is what's being going on in other countries and particularly in the USA and UK. They are not dealing with a few thousand fans. For them it's millions and it became a necessity to find an effective way of talking to them.

Now, as Sri Lanka gears up for the future with exports leading the field, it's going to be critical to know how to maintain contact and sales growth local application and going international. Automating some of your sales functions is not difficult, but it is business critical.

So, if you don't know, now is 'the' time to learn.

If you want to look upon your existing customers as a revenue stream, then you'd better know how to manage the growth that's coming through all the channels customers favour.

Tickets for this important event can be obtained from Lalin Mendis at Red Lemon on 0777335070.

They're priced at Rs. 5,500 for a fascinating 2.5 hours of non-stop knowledge.