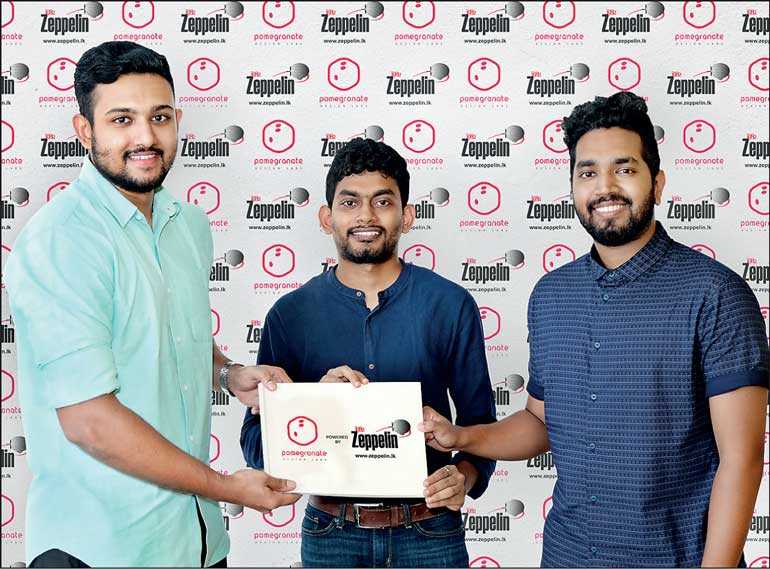 ---
Zeppelin Advertising – Sri Lanka's purveyor of fine corporate gifts and premiums since 1982 recently formed a strategic partnership with Pomegranate Design Labs, an interdisciplinary design and strategy firm, to serve corporate brands and SMEs with a diverse portfolio of creative solutions from branding and product design to content, fashion and interior solutions.

"Zeppelin Advertising leverages its core technical capabilities and its market reach to enrich the potentiality of Pomegranate Design Labs and accelerate their growth. Now embarking on our 37th year of operations, we at Zeppelin have always looked to inspire with new products and solutions, from pioneering exquisite corporate gifts and premiums to opening Sri Lanka's only fully fledged Record Store and constantly releasing innovative gift ideas to satisfy the discerning consumer," said Zeppelin Advertising Director Jitendra Uduman.

Uduman further stated that: "Our goal is to position ourselves as a one-stop business unit for all advertising needs to ease the challenging process marketing executives' face in engaging with 2-3 different firms at the same time for procuring services for their respective campaigns."

"This is a significant milestone in the short history of Pomegranate Design Labs as we strive to expand our creative footprint in the global arena. We consider Zeppelin Advertising as a company, which has maintained high standards and constantly stood by with their promise to create product identification and brand awareness in Sri Lanka and we view this as a strategic partnership that would elevate Pomegranate Design Labs with the corporate expertise and client reach of Zeppelin Advertising," said Pomegranate Design Labs Co-Founders Dulaj Perera and Vikasitha Anumevan.

Pomegranate transforms businesses at scale by creating systems of brand, product and services that deliver distinctly better experiences with the passion of transforming ideas into realities. Pomegranate's interdisciplinary view in design allows them to deliver the best design solutions in unique and innovative ways. They believe that good design always has a powerful background study and that their creations should have a story behind it to ensure the clients get that extra edge in conveying their message and journey.

In today's digital world, brands are embracing change and thereby transforming themselves to grow digitally. In order to compete, survive and be relevant, brands must rethink the way they engage with their customers. Pomegranate's focus is not only bringing in creative design for businesses, but in creating meaningful brand engagement that will last long beyond that.