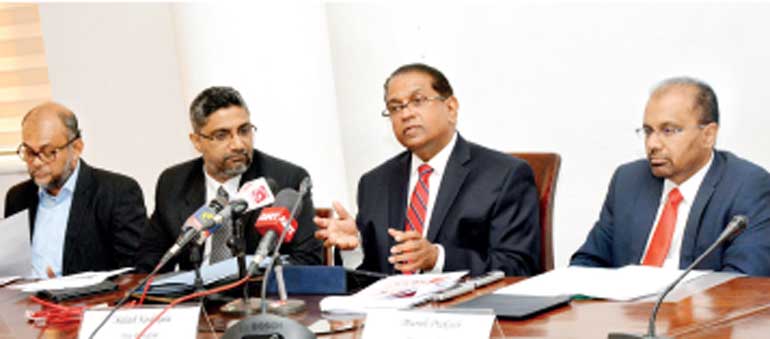 The Sri Lanka Retailers Association will hold the Sri Lanka Retail Forum 2017 on 13 September at Cinnamon Grand, Colombo under the title 'Winning the New Consumer: Energizing Retail' in a bid to identify new trends and map out new strategies to help shape the future direction of Sri Lanka's retail sector.

The forum, which is the first of its kind to be held in Sri Lanka, will focus on emerging trends and innovations taking place in the local and global retail sector, discuss burning industry issues and solutions for such issues and also share innovative best practices adopted by the practitioners of the sector.

The one-day forum will conduct four key sessions, discussing topics such as how to build a retail empire, the changing dynamics of the consumer, reaching consumers through digital dynamism, innovations in retail operations and also tackling emerging issues.

The sessions will be addressed by both local and global industry experts sharing their insights, experiences, suggestions and observations in relation to the retail industry. "This forum will build a gathering point for the retail industry of Sri Lanka, which will help us to unite and collaborate towards finding solutions for our industry issues and also find new opportunities to work and improve the industry," said Chairman of the Organising Committee of the Sri Lanka Retail Forum 2017 Sidath Kodikara.

Speaking at the media briefing, Executive Committee member of the Sri Lanka Retailers Association Murali Prakash said: "This forum is the first forum of this magnitude to be held covering Sri Lanka's retail sector. We have invited some of the best local and global minds working in the sector, speaking and sharing insights."

Sri Lanka Retailers Association (Guarantee) Ltd. (SLRA), the only industry body for this sector, representing nearly 40 leading and national level retail firms, has countrywide reach across various product segments.

Those interested in taking part in the event can call 115588852 or email to [email protected].