The launch of e-commerce facility of Southern Smart Company graced by DSI Managing Director Kulathunga Rajapakshe with; Prof. Chandana Jayaratne, Space scientist at Colombo University, Prof. Indrani Munasinghe (Colombo University's past lecturer on History),MAS Consulting Company Chairman Lalith Unamboowa, Nine Hearts Managing Director Thilak Godamanne and BAM Holdings Chairman B.A. Mahipala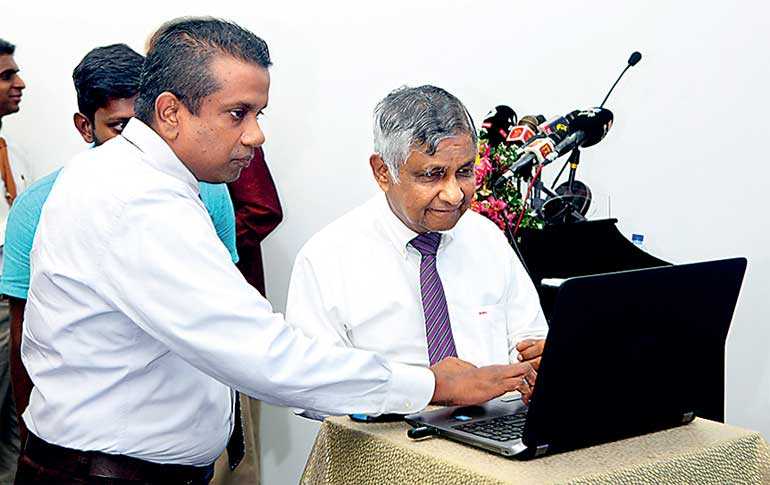 DSI Managing Director Kulathunga Rajapakshe making the first purchase via the website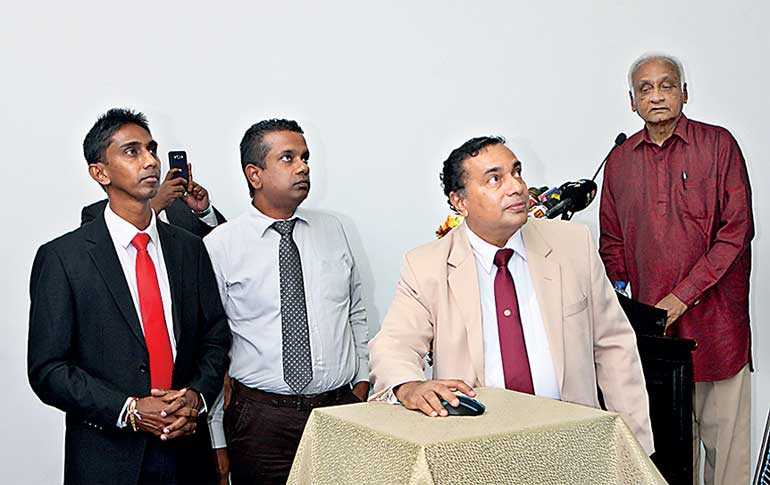 Prof. Chandana Jayaratne launches the e-commerce facility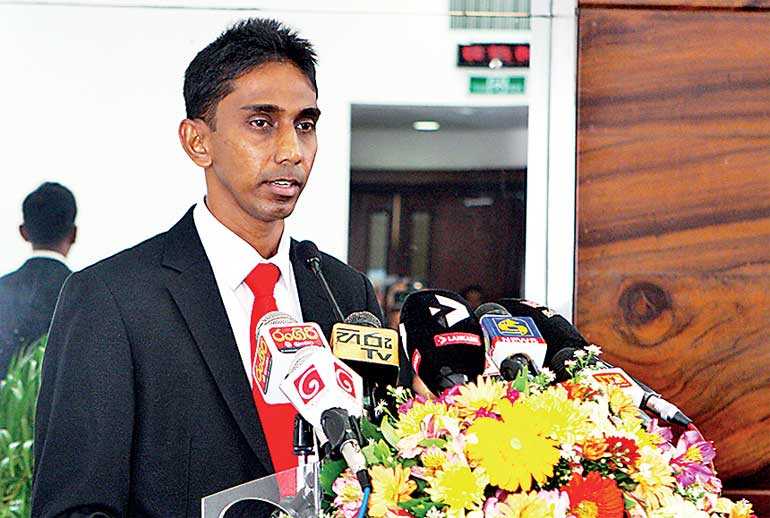 Southern Smart Company Chairman H.M. Bandulasena reveals his success story
---
Southern Smart Ltd. that manufactures the world-class mosquito net product 'Smart Net' celebrating its 21st anniversary launches e-commerce facility at the BMICH.

On an invitation by Southern Smart Company Chairman H.M. Bandulasena, www.smartlk.com website was unveiled by Prof. Chandana Jayarathne, Space scientist at Colombo University. The first purchase via the website was made by D. Samson Industries (DSI) Managing Director Kulathunga Rajapakshe.

The event was graced by Kulathunga Rajapakshe with; Prof. Chandana Jayaratne, Space scientist at Colombo University, Prof. Indrani Munasinghe (Colombo University's former lecturer on History), MAS Consulting Company Chairman Lalith Unambuwa, Nine Hearts Managing Director Thilak Godamanne and BAM Holdings Chairman B.A. Mahipala.

The website www.smartlk.com will facilitate buyers all over the world to view and order 'Smart Net' mosquito net products from Southern Smart Company. As a value addition, the company will deliver products to anywhere within the country for local buyers.

The Sri Lanka's No. 1 sweat free mosquito net Smart Net is manufactured with a foreign made customised mosquito net fabric and a warp-free and rust-free white steel frame. Hence upper net-frame is stronger than the usual fabric-made frames used for products in the marketplace. The Smart Net thus can be even hung below a ceiling fan.

Five types of Smart Nets are; Smart King Size, Smart Four Poster Bed Net (for awning beds), Custom Made (for canopy beds), Bunker Bed Net (deck beds) and Smart Netmo Zip Net (mosquito nets with zippers).

Smart Nets can be obtained in white, blue, pink, green and orange colours and in any size preferred by the customers.

Smart Net has a lifetime five times greater than the usual products in the marketplace. It is made to the size of the bed thus inside the net it is spacious and allows ventilation. The net has an opening to enter thus it gives extra beauty to the room.

To take measurements and fixing of Smart Nets, Custom Made (Canopy beds), Southern Smart Company has deployed a team of professionals. Customers anywhere in the island can call the numbers; 0777 354 331 or 0777 166 477 and get them down to obtain services.

On consultation with leading architects, Southern Smart Company has already designed and installed Custom Made (Canopy beds) in local and foreign star class hotels and in residences of high net worth customers.

At the Smart Net's e-commerce facility launch event, Southern Smart Ltd. Chairman H.M. Bandulasena said, he has done research for almost five years to design and manufacture a mosquito net that is superior in quality and most suitable for Sri Lankan climatic conditions.

"I thought why round shaped mosquito nets are made for usual square typed beds because it hinders the space inside the net and also cuts off ventilation. I have achieved my object on this day of the 21st anniversary of the Southern Smart Company. As of today Smart Net product is the preferred mosquito net brand name by local and foreign star class hotels and top-end buyers. As a market development strategy, we have launched our website. Now buyers from all over the world can view our products and buy them via internet."

Smart Net mosquito nets can be purchased within the island from companies; Arpico, Damro, CIB, Sriyani Dress Point, Kandy, Thilakawardene Textiles, Lionco, Lady J, Osaka, Rich Look, Manjaree, Ranjan Lanka and Samanmal.