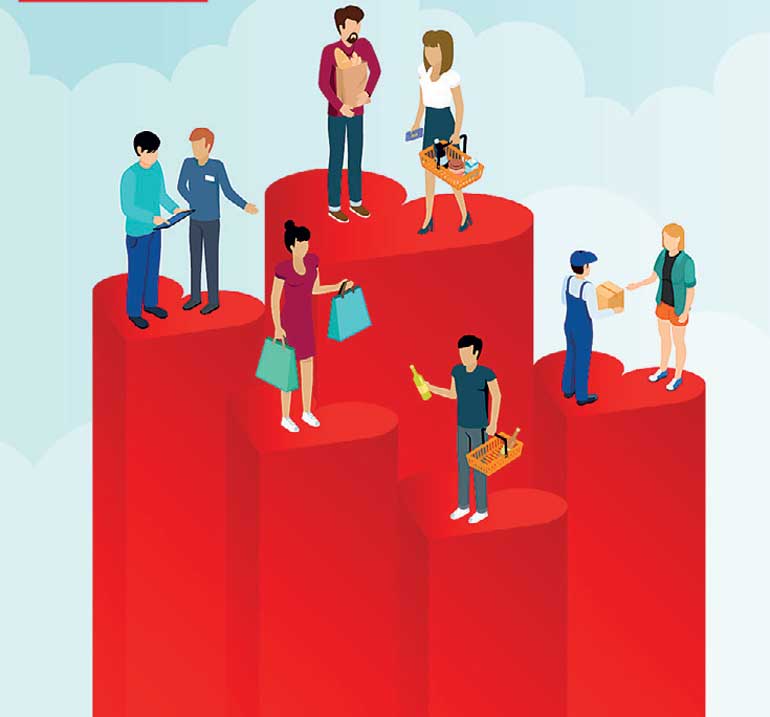 By Brian Donn

"The key is to set realistic customer expectations, and then not to just meet them, but to exceed them — preferably in unexpected and helpful ways." – Sir Richard Branson, 2012.

Back then managing expectations was the key to customer success; but in today's hyper-connected world, things have changed. The customer is now firmly in control, digitally empowered, spoilt for choice and more fickle than ever before.

'Surprise and Delight' remains the desired outcome, but brands need a smarter approach to remain relevant amongst consumers in Asia Pacific: Retail sales for 11 Asian economies rose from $1 trillion in 2001 to $6.6 trillion in 2016, greatly eclipsing United States retail spend of $3.9 trillion1. Asian millennials will have more spending power than any previous generation – estimated to be $6 trillion in disposable income by 20202.

It's no longer a secret that businesses collect vast amounts of customer data. Customers know that their personal information and online habits are being tracked, bought and sold, and in exchange, they expect every enterprise to translate this personal data into a better experience. In fact, according to Gartner3, customers still expect companies to know them well, but now have additional expectations that businesses proactively predict and offer what each individual customer needs.

Particularly in APAC, a market defined by digital, customers have come to expect seamless, personalised experiences from every brand interaction. E-commerce sales in APAC are expected to rise 300% to $2.6 trillion by 2020; and with APAC already accounting for 64% of the world's growth in mobile social media users4, mobile and social commerce won't be far behind.

With a world of options at their fingertips and growing funds in their wallets, APAC customers will look elsewhere if a business can't swiftly understand and cater to their needs.

Under this evolving pressure, enterprises need a new way to anticipate and satisfy customers. They need the 'Smarter Customer Experience' (CX) approach.

Smarter CX responds to rising customer demands in the digital age; capitalising on data and transforming a company's culture to put the customer at the centre of the business. Enterprises taking the Smarter CX approach provide seamless brand interactions offline to online across a customer's favourite channels; hyper-personalised, AI-driven recommendations based on a customer's past purchases, where they are and even how they feel; effortless browsing and buying, even if the business and the customer are on opposite ends of the globe; and a proactive service approach reacting to people, processes and connected things to precisely deliver in the moment of need.

If Smarter CX sounds like it requires a mammoth change within most businesses, it does – but it's crucial to business survival. Brands that have embraced Smarter CX are both rare leaders and are pulling ahead of their competitors. According to McKinsey, customerexperience leaders achieve revenue gains of 5 to 10%, and reduce costs by 15 to 25% within two or three years5. We expect that within five years, APAC enterprises not centred around the customer will begin to lose out to those taking a Smarter CX approach.

The role of data in Smarter CX cannot be overstated. It is the fuel that powers businesses on their Smarter CX journey; enabling everyone in the enterprise to understand and respond to the specific demands, desires and pain points of each individual customer. Indeed, with unprecedented access to a veritable gold rush of data, plus cutting-edge analytic tools built for businesses large and small, there is no longer any excuse for not knowing what customers want and how to optimise their experience.

But simply having data isn't enough. Toenable Smarter CX, enterprises must make an important shift – from having data, to being data-driven. Being data-driven means recognising data as a form of capital and investing in the people and technology necessary to turn today's gold rush of information into actionable insights. If data is like gold, then every business must act as a goldsmith – collecting as much data as possible, and bringing in the right manpower and machines to process the raw material to unlock its full value. Only then can the business truly anticipate customer needs and enrich every customer interaction.

While 60% of brands use data from multiple sources to inform sales and marketing6, data can also help companies build entirely new business models based on customer insight. Around the globe, internet-born businesses like Netflix are already demonstrating the value of incorporating customer insight into product development – and the next wave of opportunity lies with all types of businesses, in all parts of the world, that can do the same. In consumer electronics, for example, Denon & Marantz has outpaced competitors by leveraging IoT data from their connected speakers to really understand what customers want and even develop new product lines.

A Smarter CX approach can't be built in a day, but businesses can get a head start by exploring the new generation of innovative cloud solutions. Today's data analytic technology can help enterprises uncover a deep understanding of consumer wants and needs, while automation offers quicker data collection from more sources. Chatbots provide real-time, conversational interactions and artificial intelligence is feeding machine learning to help businesses get more value from data.

Along with best-in-class cloud solutions, the Smarter CX approach also requires a collaborative cultural mindset. Every part of the organisation must live and breathe the customer experience, which can only occur if there is a mandate from the top. When the C-suite leads a cultural shift that puts the customer and data first, the enterprise can truly transform to focus on the customer. Internal collaboration can also be strengthened by engaging outside experts to provide guidance around Smarter CX and implement new solutions.

When businesses do successfully enact Smarter CX, the competitive advantages are uniquely rewarding; and as new innovations come online, Smarter CX represents a once-in-a-generation opportunity to gain a transformative edge in customer experience. By capitalising on data and the new generation of cloud solutions now, businesses are able to put customer experience at the heart of everything they do – winning new customers, driving loyalty and return business, and positioning the brand to remain relevant for years to come.

(The writer is Vice President and Head of CX Cloud Applications APAC, Oracle).
Footnotes

1https://dupress.deloitte.com/dup-us-en/economy/asia-pacific-economic-outlook/2017/q2-asia-retail-spending-boom.html

2https://www.enterpriseinnovation.net/article/retailers-told-millennial-spending-asia-reach-6-t-asia-934669795

3https://www.gartner.com/doc/reprints?id=1-3OXVTQK&ct =161230&st=sb

4https://wearesocial.com/sg/blog/2017/01/digital-in-2017-global-overview

5https://www.mckinsey.com/business-functions/operations/our-insights/the-ceo-guide-to-customer-experience

6https://www.forrester.com/report/Customer+Experience+Drives+Revenue+Growth+2016/-/E-RES125102