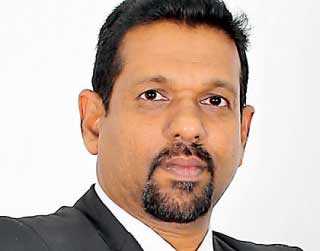 Roshan Fernando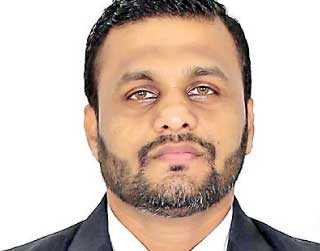 Nuwan Gamage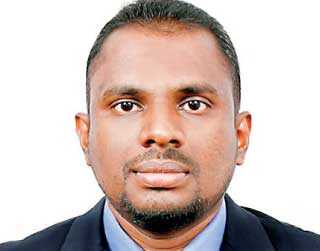 Dr. Jayantha Dewasiri
---
The national body for marketing in Sri Lanka, the Sri Lanka Institute of Marketing (SLIM), is to introduce the 'South Asian Journal of Marketing' (SAJM), a peer-reviewed open-access journal. The journal will be launched in July 2020 to commemorate the 50th-anniversary of the institute. SLIM firmly believes that it is their responsibility and obligation to produce and disseminate research and knowledge that has an impact on the marketing fraternity. SAJM is a dynamic platform to publish valuable insights and innovative knowledge in the field of marketing, which encompasses a vast field of study including marketing management, marketing theory, consumption and consumer practice, marketing and society, service marketing, and B2B network marketing.

SAJM is driven by the impetus of providing a forum for scholars to publish authoritative and well-researched articles in marketing-related areas and issues. The innovations and research papers published in SAJM will not only improve the knowledge of marketing researchers and students of academia, but also assist a wider international readership in and outside the region to enable them to sharpen their knowledge on research-based advancements in the field. SAJM developed a double-blind peer-reviewed process and it carefully concerns itself with all aspects of marketing practices and theory in the South Asian context: Afghanistan, Bangladesh, Bhutan, India, Maldives, Nepal, Pakistan, and Sri Lanka. The intellectual contributions of the journal aim at enhancing the existing knowledge of marketing management, while simultaneously subjecting researches that takes marketing management and the managerial agenda of marketing thought as an object of intellectual scrutiny with the aim of becoming one of the most sought-after academic journals of international repute. SAJM comes with uncomplicated visual and audio options, making it user-friendly. Also, SAJM features an open-access format that ensures enhanced visibility and global exposure.

The Editorial board of SAJM, chaired by Dr. Jayantha Dewasiri, consists of nine members who bring with them many decades of experience and expertise in the field, locally and internationally. For instance, the editorial is consisted with marketing professors from the Delhi University (India), GIFT University (Pakistan), Dhaka University (Bangladesh), Kathmandu University (Nepal), Royal Bhutan University (Bhutan), and a few other local and international universities. Further an Advisory board comprising of local and global academic professionals will bring immense knowledge and expertise to research journals and publications. For more information on SAJM, please log in to www.slim.lk and visit the research page.

In order to create awareness about Research and Journals, an insightful webinar themed 'A Scientific Evaluation of Research for Scholarly Journals' was organised by SLIM in collaboration with Emerald Publishing. The keynote speaker of this webinar that was held in May was Muhammed Kashif, Assistant Professor, GIFT University in Pakistan. The new collaboration will bring more knowledge to all SLIM students with unlimited access to Emerald journals from 1 June onwards.

Commenting on the launch of SAJM, SLIM President Roshan Fernando stated, "We are elated to launch SAJM in commemoration of SLIM's golden jubilee. As a part of the Restart Sri Lanka National initiative, SLIM aims to build and boost a knowledge driven economy through new innovation, entrepreneurships and new learnings on Marketing Management."

"The sole purpose of SLIM`s innovative endeavours is to always provide opportunities and a wealth of knowledge to its diverse stakeholders. Therefore, we are pleased to introduce SAJM as one of the first of its kind initiatives taken to disseminate industry and academic knowledge", said SLIM Vice President (Education) Nuwan Gamage.

Sharing his opinion, SLIM Honorary Treasurer and Editor in Chief of the journal Dr. Jayantha Dewasiri commented, "We envisage this journal to be one of the insightful and well-reviewed journals in the field and in the South Asian region as it's headed by an eminent advisory board and appraised by an experienced editorial board. The next step of the journal is to collaborate with a global publisher while proceeding with global indexing and rankings. SLIM is honoured and privileged to embark and be a part of the field of academic research to mark its 50th year of Marketing Excellence in Sri Lanka."

Moreover, SLIM Chief Executive Officer/ Executive Director Sananth Senanayake stated that SLIM is proud to commence work on research journals and the publication arm, which is the newest edition to the SLIM portfolio. SAJM is one of the key efforts initiated to widen SLIM's capacity in empowering the Sri Lankan marketing fraternity through creating a knowledge based economy.

SLIM is the National body for Marketing in Sri Lanka and has been promoting marketing excellence and elevating the status of marketing since 1970. SLIM is an ISO 9001:2015 certified institution in recognition of its superior quality management system and is ISO 2990:2010 certified for Learning Service Provider (LSP), providing non-formal education and training services. The journals and publications will be the newest edition to SLIM.