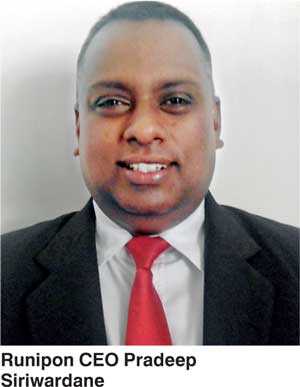 On every Friday evening, vast numbers of discounted leaflets occupied your gate-letterbox and also many received them by clipping from the Sunday newspapers. Unfortunately, most of them are unmatched with the receiver's needs and wants. Moreover, smart consumers in the digital era, declined to carry printed discounted vouchers or coupons for redeeming. However, consumers are more attracted to products or services which are on the discount offers.

On the flap side, with retailers' efforts for increasing sales by discounting, coupons are ending with non-focused market or with fewer results. In addition, manual campaigns are more time-consuming and non-traceable.

The Runipon has clearly identified above discussed gap and developed a digital platform namely Runipon.com in order to accomplish, offer discounted coupons on digitally, free claim and redeem coupons digitally and merchants are able to track campaign outcomes by accurate and effective matrix. For instance, Runipon's digital coupons are sent to consumers as simple .jpg images, easily available to be redeemed at any opportunity and thereby giving customer's leeway for circumventing the current complicated system.Runipon.com founder and CEO Pradeep Siriwardane states that Runipon platform will erase all borders of coupon based campaigns in Sri Lanka context and significant cost reduction for merchants who are planning for their next discounted coupon campaign. He further explained that the key values of Runipon are innovative technology, over three million hands on clientele, user friendly interface, mobile support and advance wallet for consumer and merchant. In addition, Pradeep mentioned that the next version of Runipon will be armed with Runi-Bot that integrated artificial intelligence (AI) robot for fulfil consumer and merchant needs. He invited all merchants to register their coupon based campaigns and ensure to increase revenue and profit.