PremierPR, the public relations company dedicated to corporate public relations has completed 12 years in helping companies to take their key messages to the public through mainstream national newspapers, online as well as electronic media. PremierPR's longstanding clients include blue chip Sri Lankan companies as well as multinationals in the FMCG/Retail, Pharmaceuticals, Healthcare, Technology and IT, Construction, Vehicle-aftermarket, Leisure and Conventions, Printing, HR, Online Marketing, Beverage, Fashion and Apparel and Education Sectors.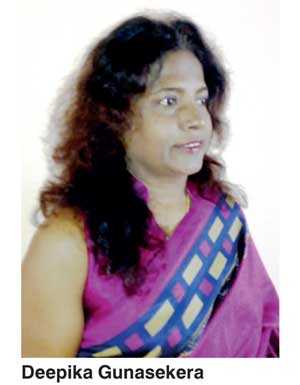 The key figure behind PremierPR and its success is Deepika Gunasekera, a product of the University of Kelaniya from where she graduated with an honours degree in Humanities having offered Mass Communications and Languages including French.

The success of PremierPR has been its ability to carefully manage the customer's key corporate messages and communications to seamlessly integrate with the Public Relations campaign. PremierPR designs its campaigns in line with the marketing strategy of the corporates. This ability is largely due to business acumen gathered through Deepika's long years of experience in Marketing, Brand Management, Advertising as well as Corporate Public Relations where she has the critical knowledge/know how, understanding, experience and insights to write and present the press releases and other communications such as press conferences, press meets, etc.

Quoting international PR guru Thomas Harris, Deepika subscribes to the view that PR is the secret weapon of integrated marketing and that PR contributes significantly to companies marketing and corporate communications objectives.

"PremierPR's hallmark has been to be responsive to our client's needs in deriving maximum value from mainstream media publications in order to reach their specific target market. We take great care in tailoring the message for easy understanding and clarity, with great attention provided to the contents when being translated to national languages as we provide our services in all three languages," said PremierPR Director Deepika Gunasekera.

"Since Deepika is thoroughly conversant in marketing and brand management, it is very easy to work with her in incorporating Public Relations into our integrated marketing communications. Our team values the insights she brings to the table," said one of her clients expressing satisfaction on PremierPR's contribution in the area of Public Relations to their overall marketing communications objectives.

Soon after her graduation, Deepika joined the leading FMCG multinational Nestle where she gained knowledge and insights in Marketing/Brand Management for over six years handling some of their leading brands. In addition to brand management, Deepika has considerable experience as a Manager Advertising, Public Relations Consultant at leading consumer retail companies such as Maharaja Group, Chevron Lubricants, and advertising and public relations agencies.