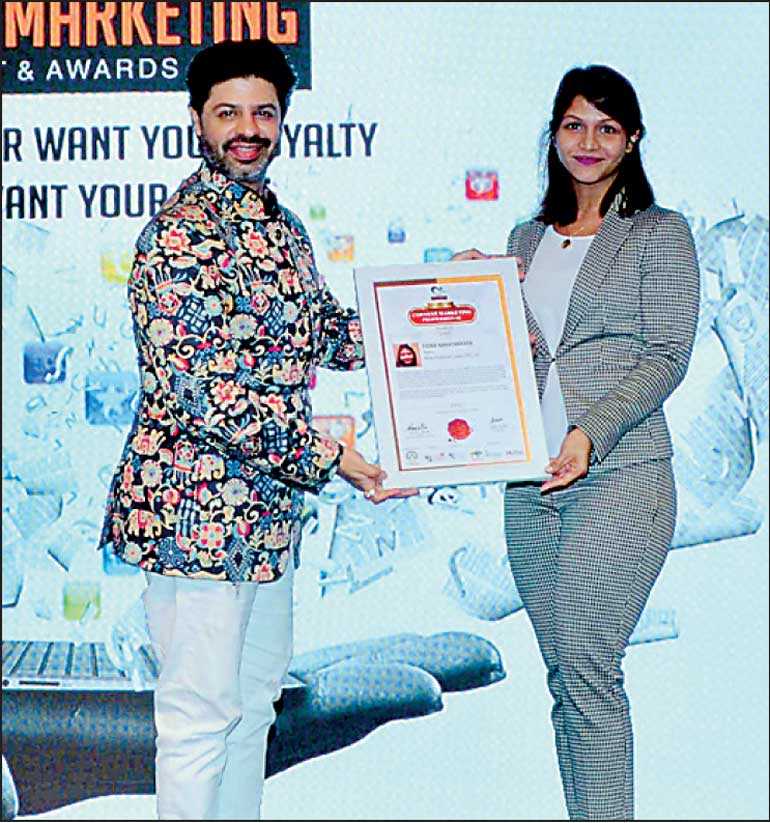 Indian Actor, Comedian and Influencer Ssumier Pasricha presenting News Publisher Founder Fiona Nanayakkara the Most Influential Content Marketing Award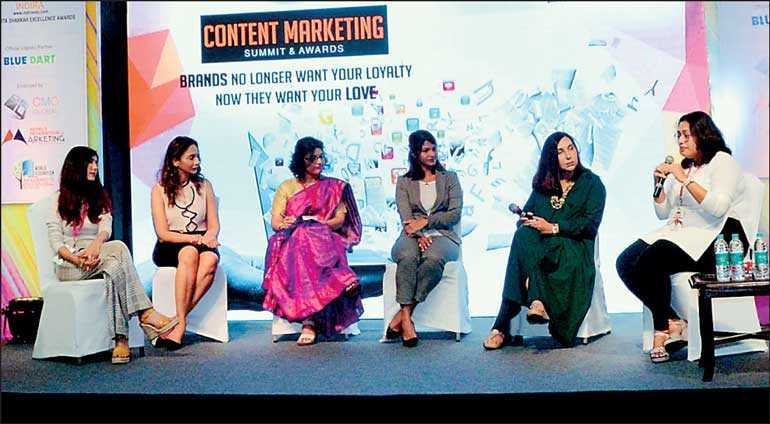 News Publisher representing Sri Lanka at the panel on effective content marketing organised by the World Marketing Congress
---
News Publisher, a new generation corporate communications agency, founded by Fiona Nanayakkara, was recently presented with the award for 'The Most Influential Content Marketer 2019' at the Content Summit and Award hosted by the World Marketing Congress at the Taj Lands End, Mumbai, India, on 22 November.

The World Marketing Congress consisted of four marketing events including panel discussions and international experts. In addition, News Publisher Founder Fiona Nanayakkara represented Sri Lanka as a panellist for the 'Effectiveness of Content Marketing' during the two-day summit. The program is the leading international awards program for corporate content creation and distribution. The 2019 Content Awards include 75 categories recognising all aspects of content marketing, from strategy to distribution; from design to editorial.

Commenting on her recent win, Nanayakkara said, "Most influencers are in pursuit of followers and tend to veer away from their initial purpose of communication or in fact forget that they are responsible for the content they create. Responsible and relevant content creators put popularity on the backburner and focus on the substance of their content. An influencer is considered an expert (thought leader) in their field with the ability to present their expertise creatively. In Sri Lanka the latter is ever present, however the value and substance of content lacks. Having said this, we are honoured to be recognised for our efforts and to receive this award for the content which we have genuinely created to better the industry, educate the marketing audience overall, as well as to help our customers."

News Publisher began its journey with the intent to bridge the gap between budding/smaller brands and MNCs by opening the communication lines between editors and clients through their services, as well as online distribution platform. This award acts as a signifier of the impact News Publisher is making on the industry and the quality of marketing services in Sri Lanka.

Chief Marketing Officer (CMO) Asia Awards is a premium forum bringing elite marketers, brand custodians, advertising and creatives together under one roof. As an invitation-only event taking place behind closed doors, the program offers top marketing professionals, agencies and consultants an intimate environment for recognising and rewarding excellence. The committee awards content marketers based on engagement and value of marketing created for brands..