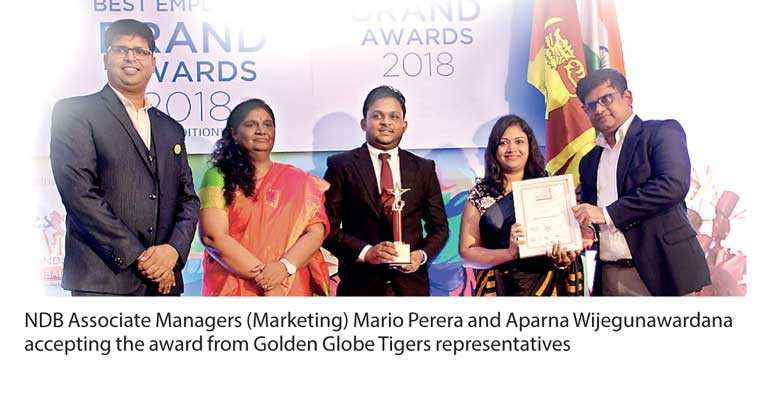 NDB Digital recently won the Best Use of Social Media Marketing at the Golden Globe Tigers 2018 held at Taj Samudra, Colombo.

NDB has a very prominent digital media presence with over 458,000 followers on Facebook. The bank has handled over a fan base of over 550,000 across all the social media platforms Facebook, Instagram, Linked-In, Twitter and YouTube. In the year of 2017, the Bank gained over 58 million impressions, 4.15+ million reach and a 3.37+ million engagement in social media.

All of these mediums are used to successfully carry social media messages to the potential and existing customers of the bank strengthening the bonds with its customers and providing reasons for new customers to instill their trust.

NDB has made considerable strides towards the Sri Lankan banking and finance sector, expanding and evolving a range of products and services accessible through its growing branch network.

Further details on NDB's many products and other information can be obtained from its 24 hour Call Centre, by calling 011 244 8888, visiting the nearest NDB branch or by visiting NDB Bank's website on www.ndbbank.com.